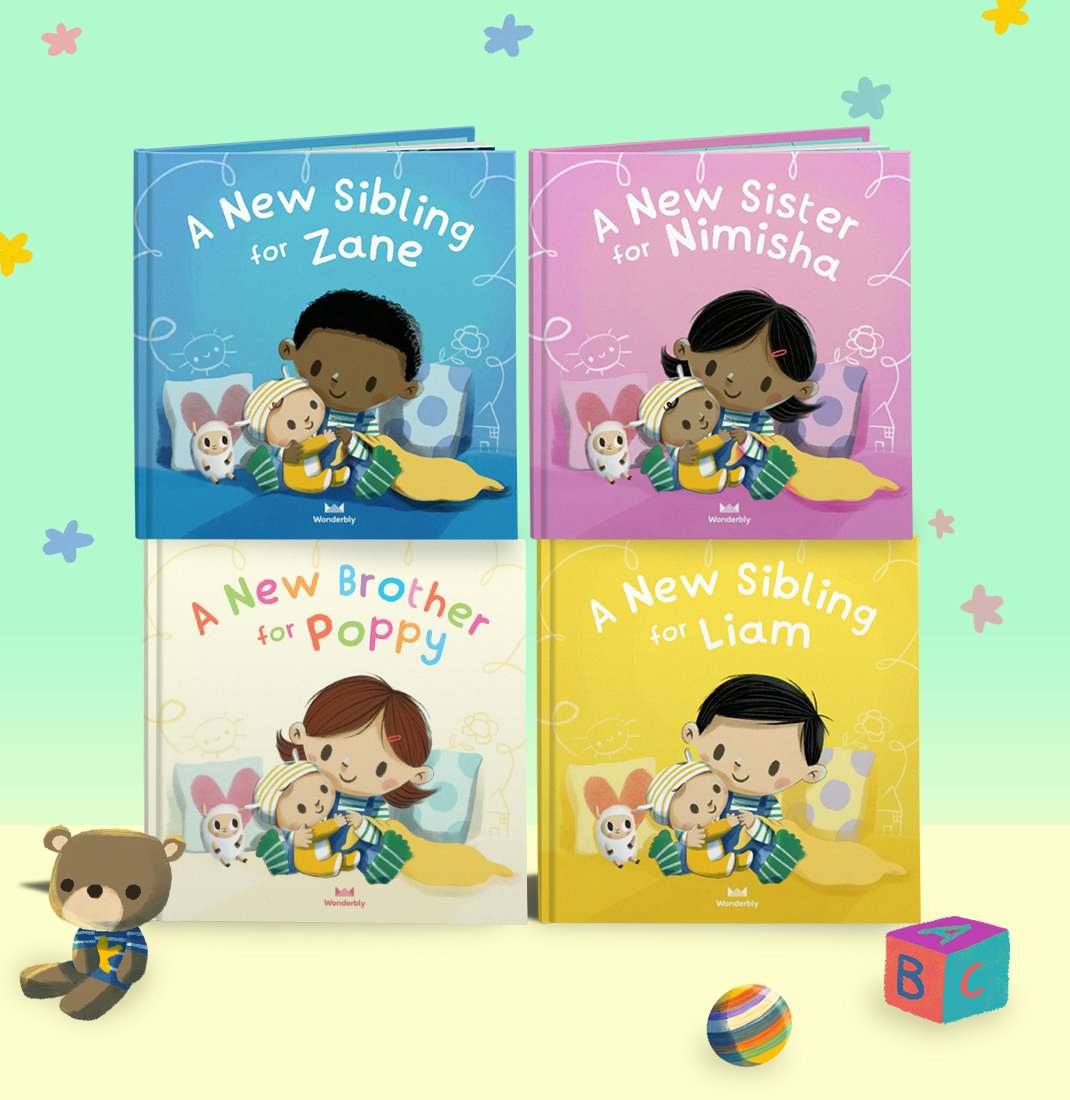 A heartwarming personalized book about becoming a big brother or sister, that reassures a child that there's always enough love to go around. Perfect for kids aged 2 to 5.
"The rhyming is great, it's so nice to read aloud! It helped Zane understand that he has a very important job: to be the best big brother!"
Loved by Mark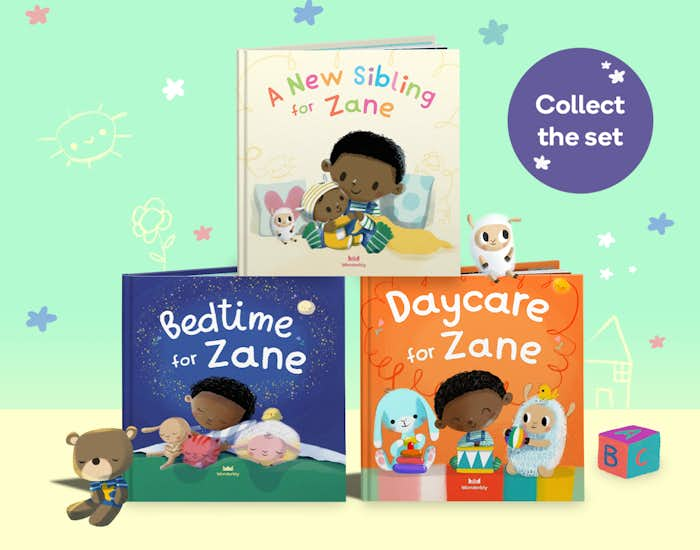 There's a story for every first step
Our First Steps For You collection is written to help toddlers with new changes. From getting into a bedtime routine to starting daycare, these beautiful personalized stories can be read together everyday to help little people (and their grown-ups!) to feel soothed and settled.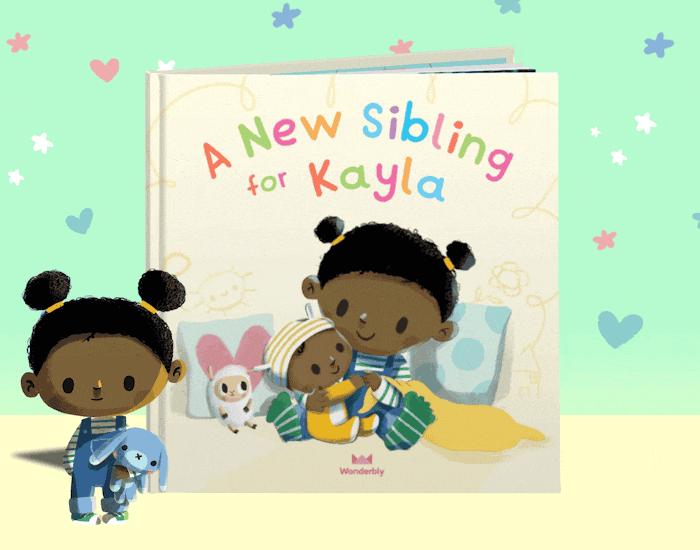 The perfectly personalized gift
Older siblings can sometimes feel left out when a new baby is coming, so this book is a wonderful gift to help them feel involved. Personalized for both siblings, it also makes a unique keepsake. Mark the occasion by adding your own dedication, printed for free.
FAQs
How is the book personalized?
Our new sibling book is cleverly designed so you can personalize it for two children, whether your new baby has arrived yet or not.
• First, add the older sibling: add a child's name to the story, and see it magically appear on the cover, throughout the story and in the illustrations. We've designed six little characters to choose from, for both boy and girl. Select their gender, then choose from a selection of natural hair and skin tone options.
• Then add the new baby: include a baby brother, baby sister – or baby sibling if it's a surprise! – in the story. Choose from three adorable baby characters, each with different skin tones. And you also have the option to add their name for an extra delightful detail.
• Choose a cover colour: choose from Vanilla, Baby Pink, Baby Blue or Sunshine. The children's name and characters also appear on the cover of the book, making each copy utterly unique.
• Write a free custom dedication message: use our pre-written dedication or pen something all your own, for a personal dedication a child can treasure every time they open the book.
What if I don't know the new baby's name or gender?
That's fine! The story works equally well for lots of situations. If you're keeping the baby's gender a surprise, simply choose 'new sibling' instead of 'new brother' or 'new sister'. You can choose to add the new baby's name if you know it. And if you don't, the story will simply use 'baby' instead. You can preview the whole book for free before you buy, so feel free to play around.
What if I don't know what the new baby looks like yet?
We have three choices for snuggly, cute baby characters, all bundled up and ready to be loved! Just choose the skin tone that best suits them. Our story supports multi-racial families, so you can choose different skin tones for each of the siblings. Because you might not know their hair colour yet, all the babies are wearing adorable little hats!
Does this book work for adopted siblings?
Yes, the story is suitable for all families. We never show mommy being pregnant or giving birth in the story, so it works just as well if you're welcoming an adopted baby into your family.
Does the book work for same-sex or single parents?
Yes, we've deliberately designed the adult characters in the story to be ambiguous, so they work for every kind of family. Same-sex parents, single parents, adoptive parents, multiracial families – everyone is welcome in the pages of a Wonderbly book!
What's the best occasion to buy for?
If you're an expecting parent, this book is a wonderful parenting tool to buy before baby is born. It explains the ins and outs of what it means to have a new baby brother or sister in simple, easy-to-understand language. Our customers say that showing the farmyard animals having babies is great for kids too! The soothing, reassuring nature of the story is designed to ease any anxieties your child (or you!) may be feeling about this very special change.
If you're an uncle, aunt, grandparent, godparent, or family friend, it also makes a simply splendid gift once a baby is born. It helps make sure older siblings don't feel left out and is a unique keepsake gift to mark the marvelous occasion.
More Wonderbly books to make your child feel loved
Get more clever ideas and swashbuckling updates