Treasury of Nursery Rhymes: Extended Christmas Edition
Make any child the star of over 40 songs and stories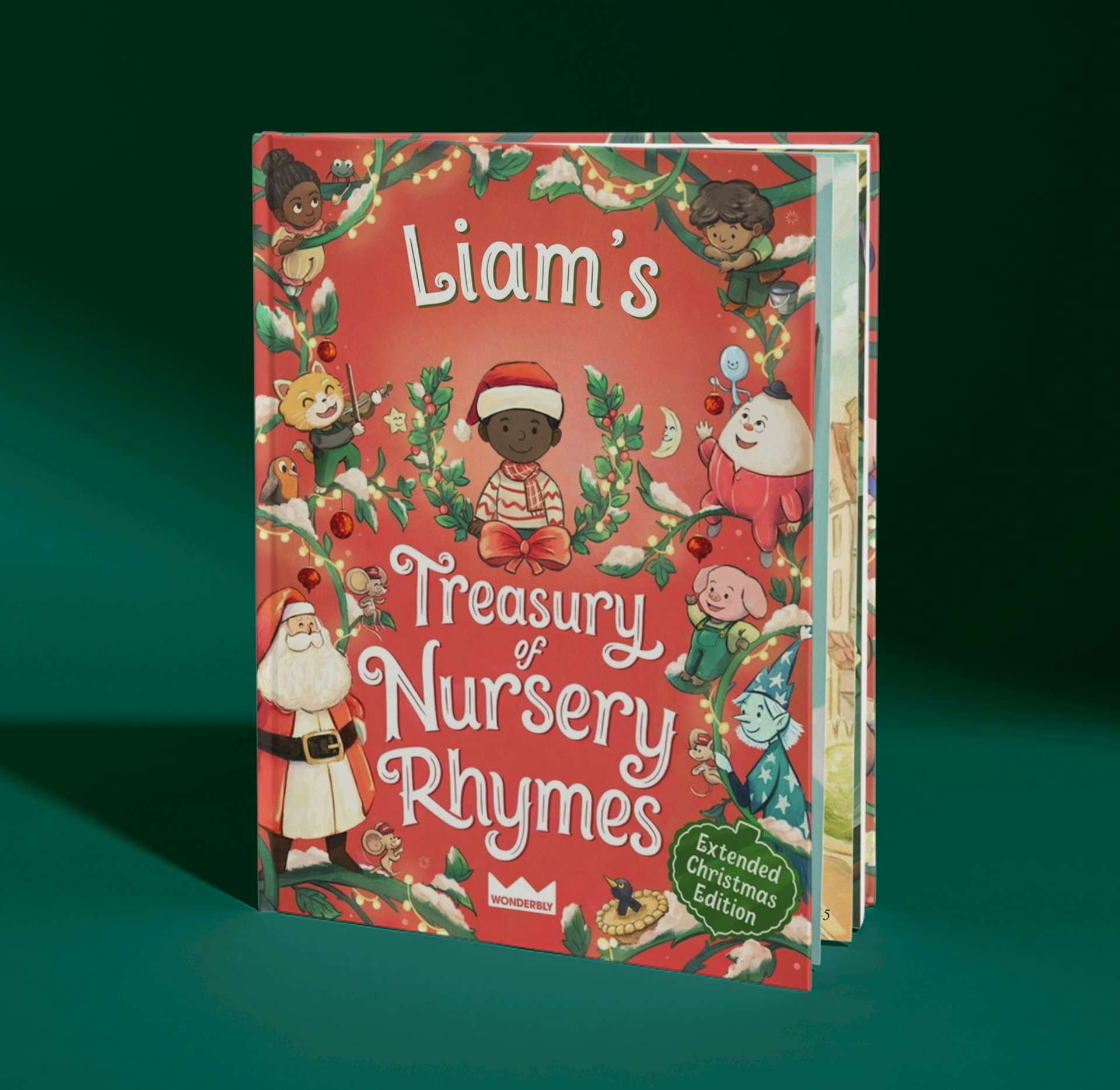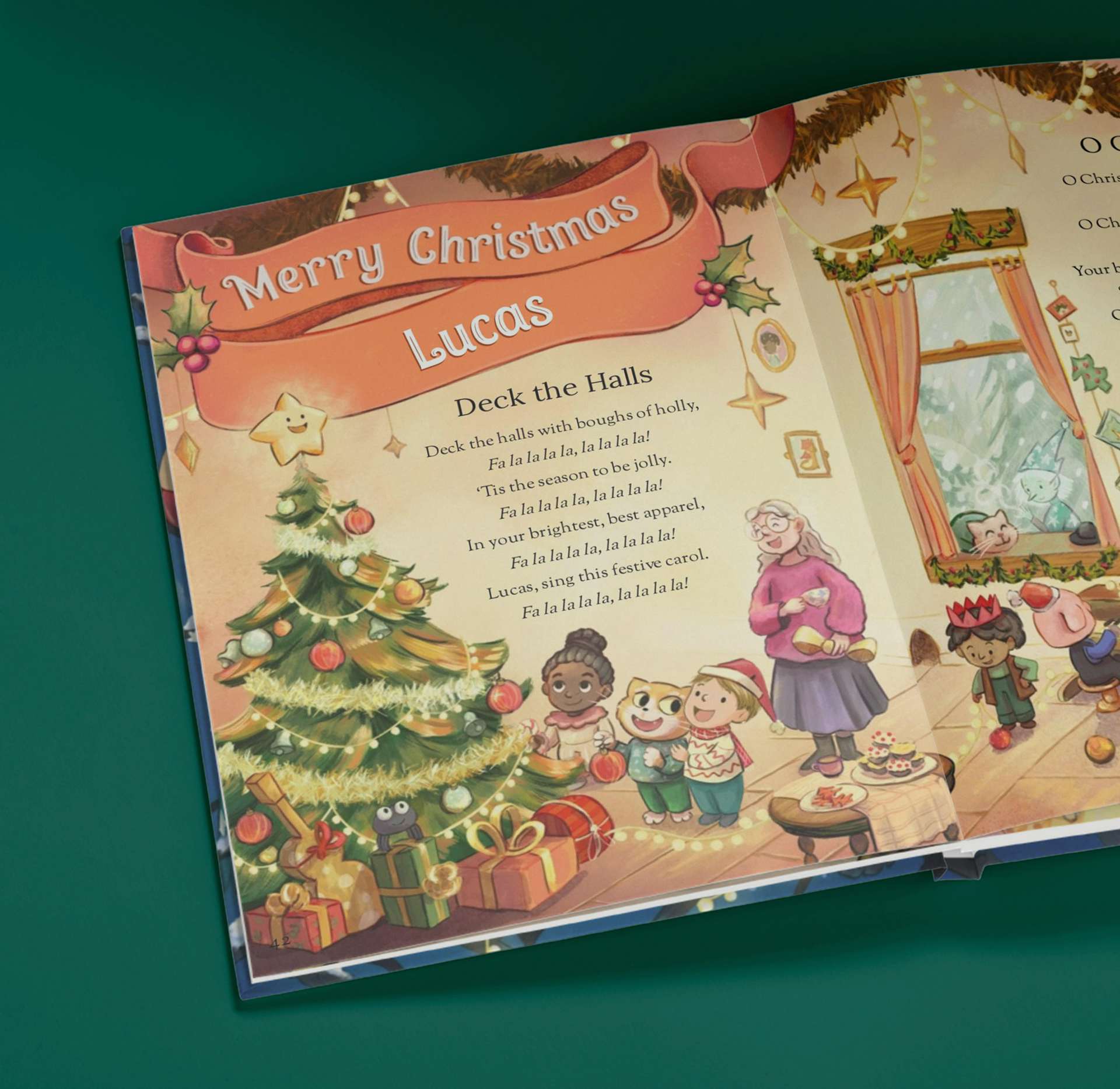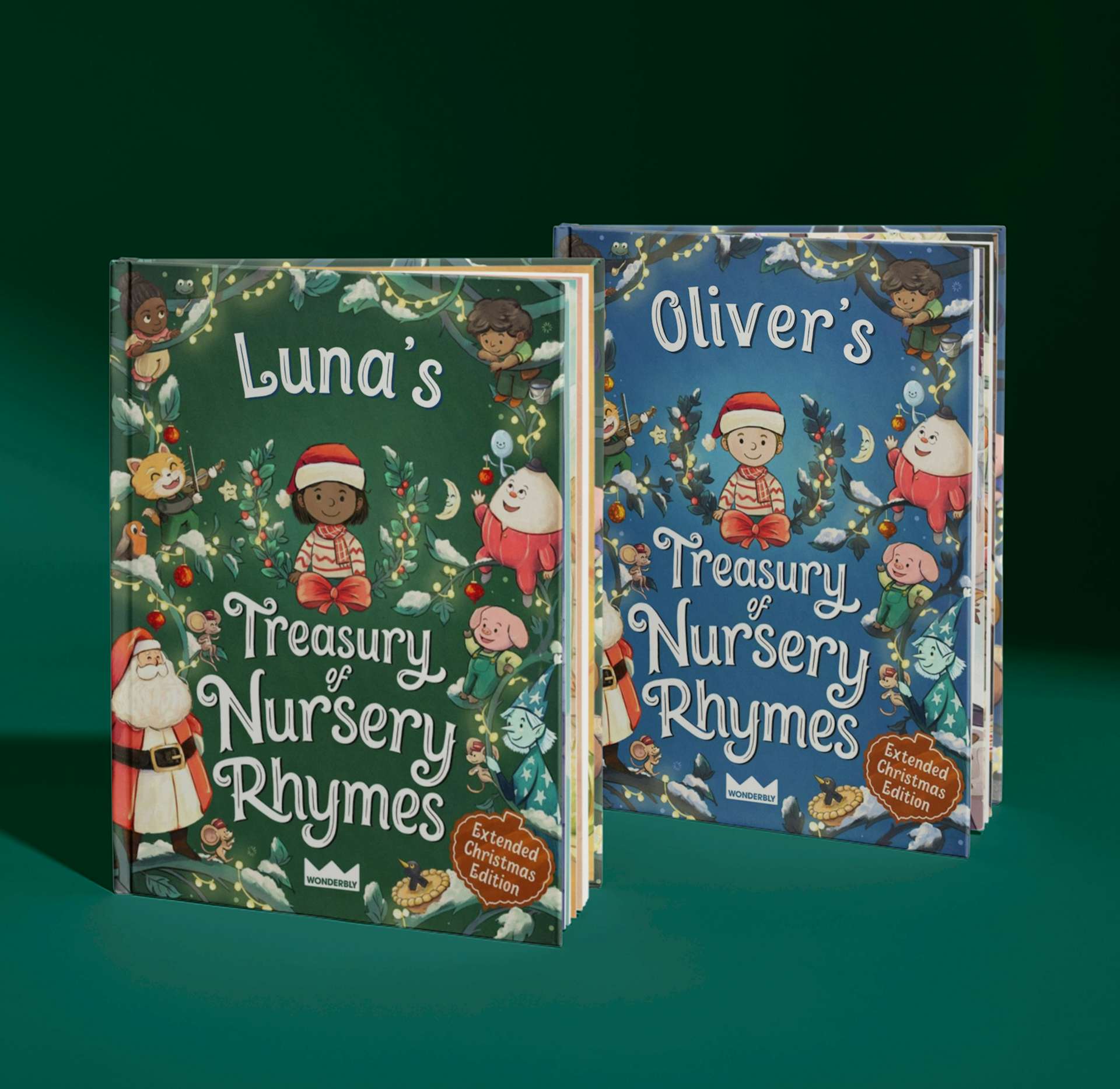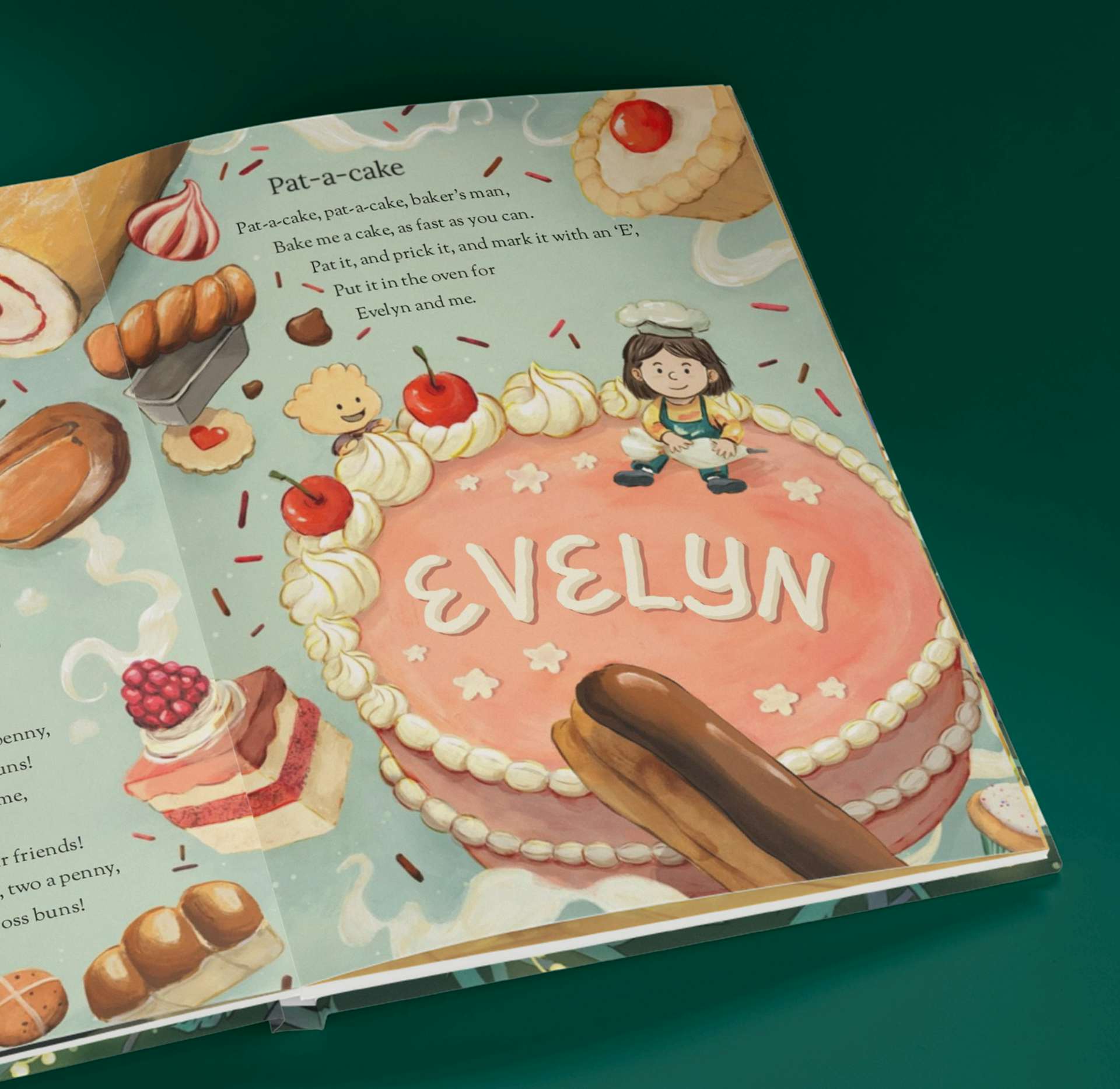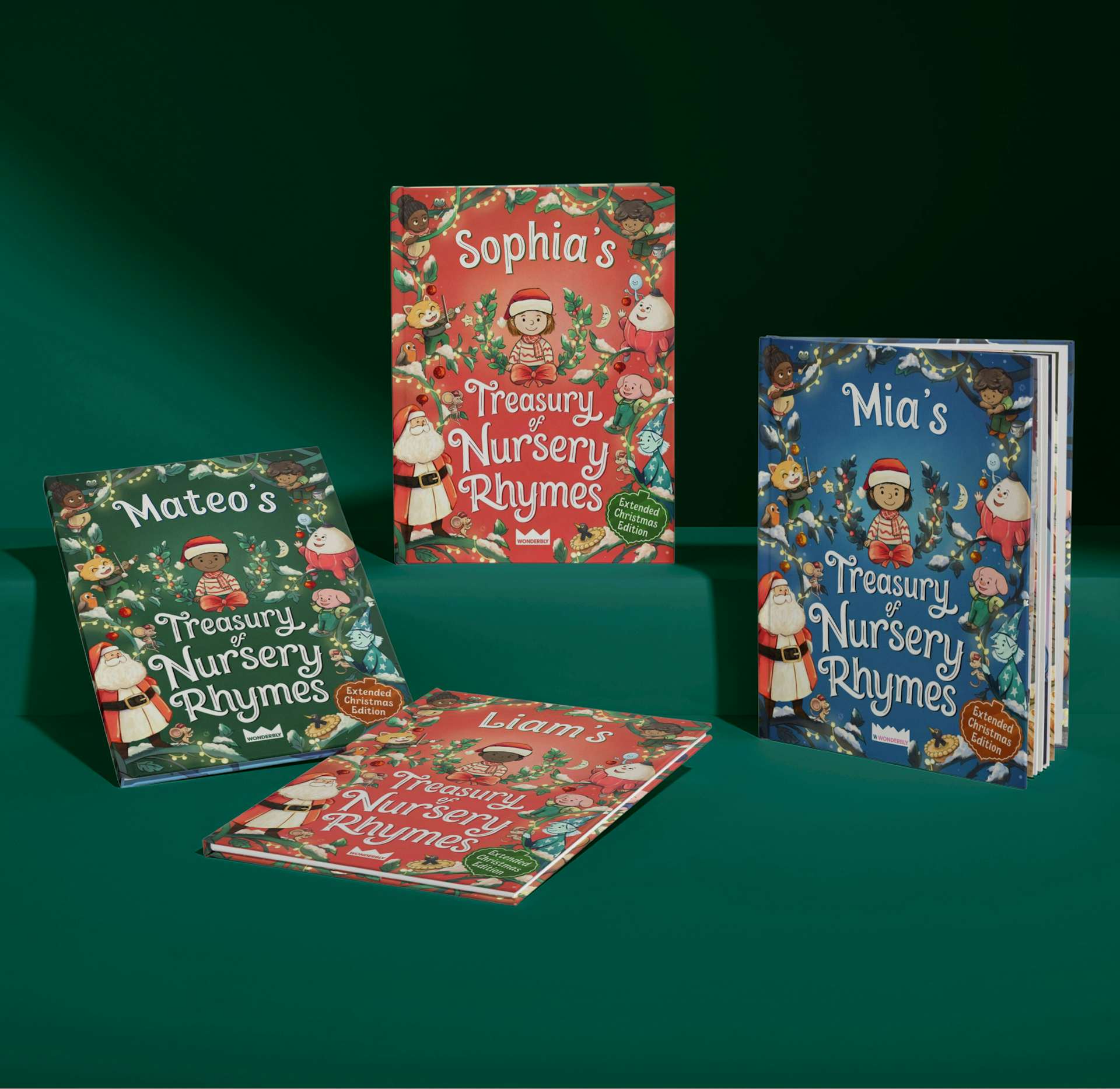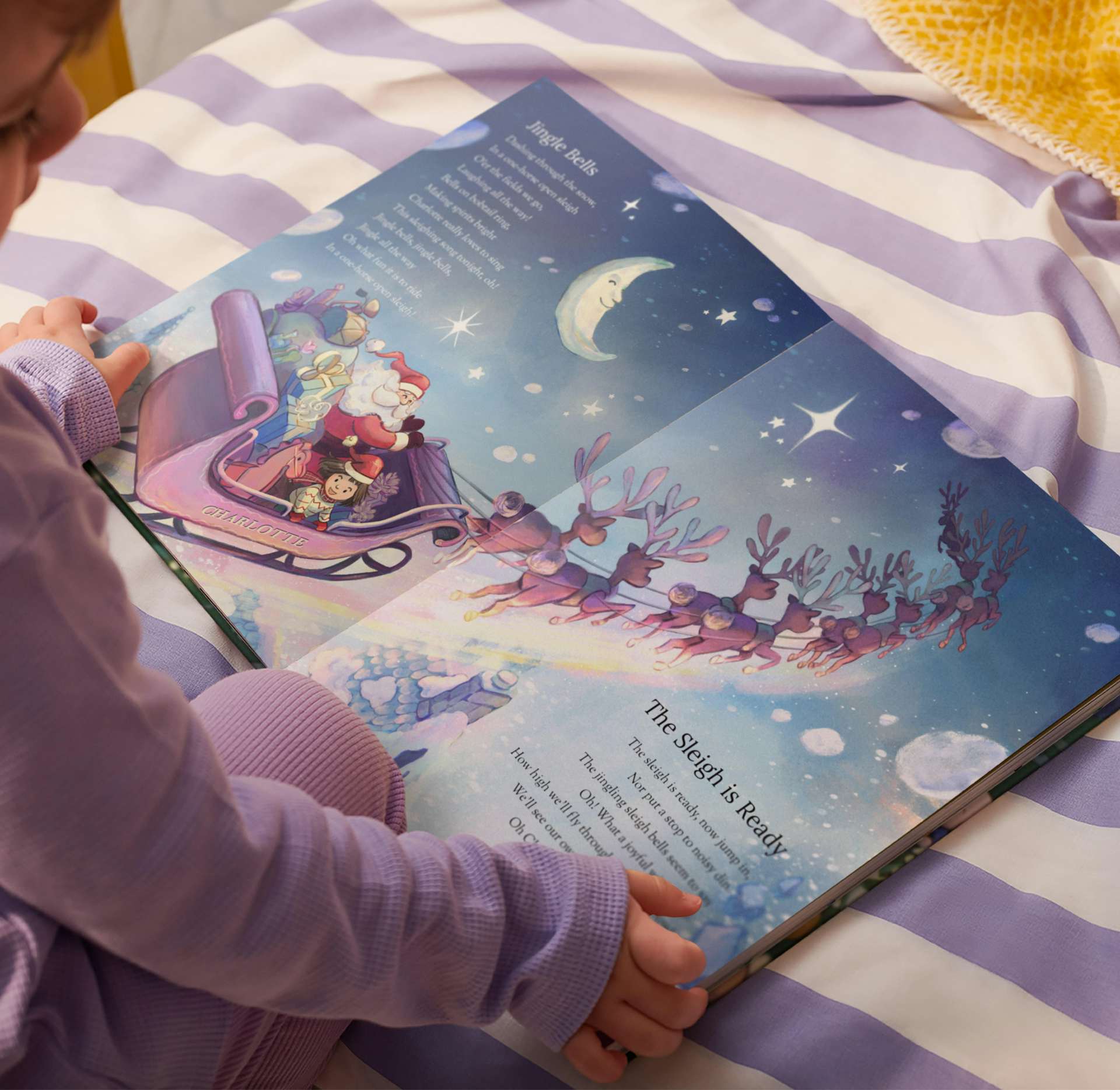 Our bestselling collection of traditional nursery rhymes – with twinkling Christmas twist. Decorated with 10 new festive songs and carols (from Jingle Bells to Deck the Halls), this magical personalized keepsake will top any child's Christmas list.
Best for ages 0 to 3
Preview all 44 pages before buying
Printed and shipped in 48 hours
Rated 5 out of 5
Rated

5

out of 5
"The kids absolutely love hearing classic Christmas rhymes with their name in them!"
Read reviews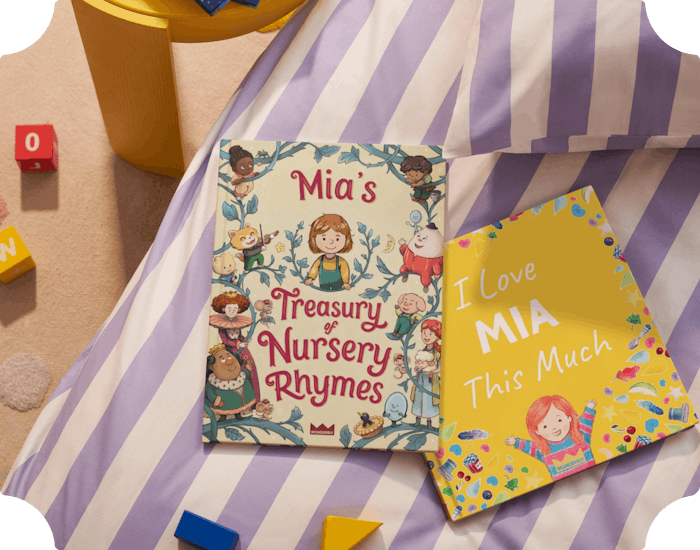 The power of personalization
You can personalize your story with the name of the child and choose their character. Not only does it look super-cool (and it does), but it also has heaps of benefits, from boosting reading confidence to increasing self-esteem. We've even done studies about it.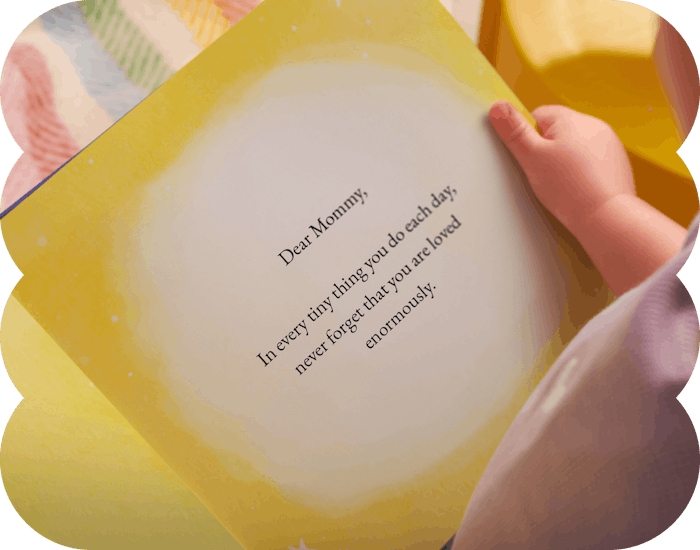 Add some extra magic
All our books come with the option of glorious gift wrap. Choose from a simple sleeve or gift box. Bonus feature: the boxes love a second life as something so imaginative only a child could dream it up. Fantastic Mr. Box, anyone?
Reviews
Rated

5

out of 5
Christmas is our favorite holiday, so personalized Christmas carols make the perfect Christmas countdown book!
This is perfect for my daughter who loves singing. I love the colors and illustrations!
I loved these nursery rhymes as a child, it's so special to be able to experience them with my own little boy.
My toddler loves to read it with us and sing along to all the songs.
I hadn't heard some of these since I was little! So charming!
Your Treasury of Nursery Rhymes: Christmas Edition FAQs
Who would you like to make a book for today?