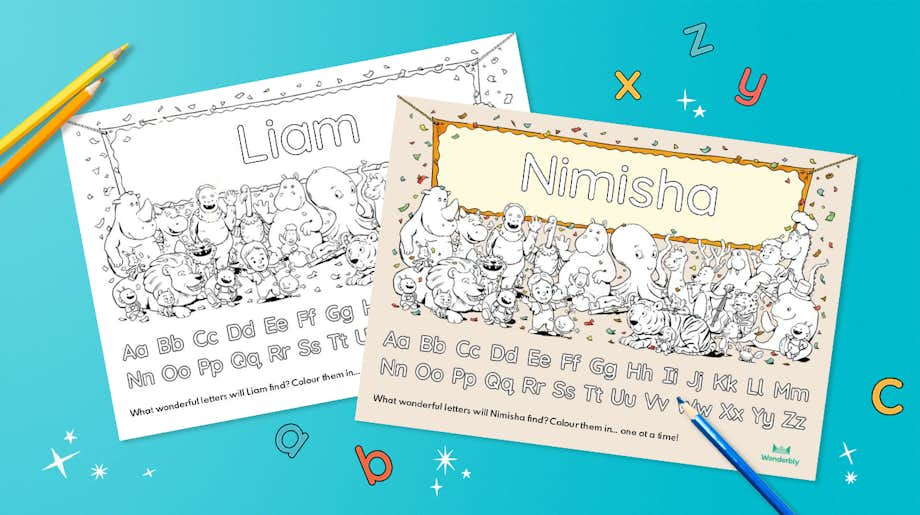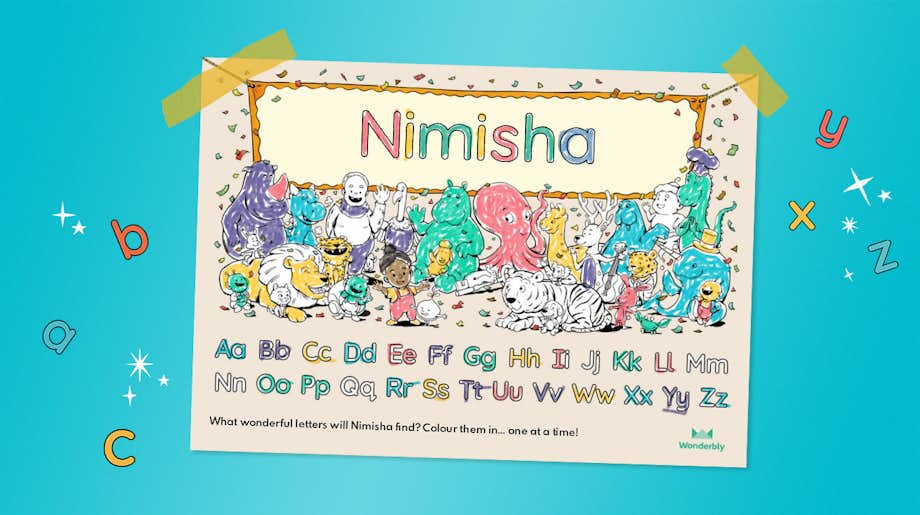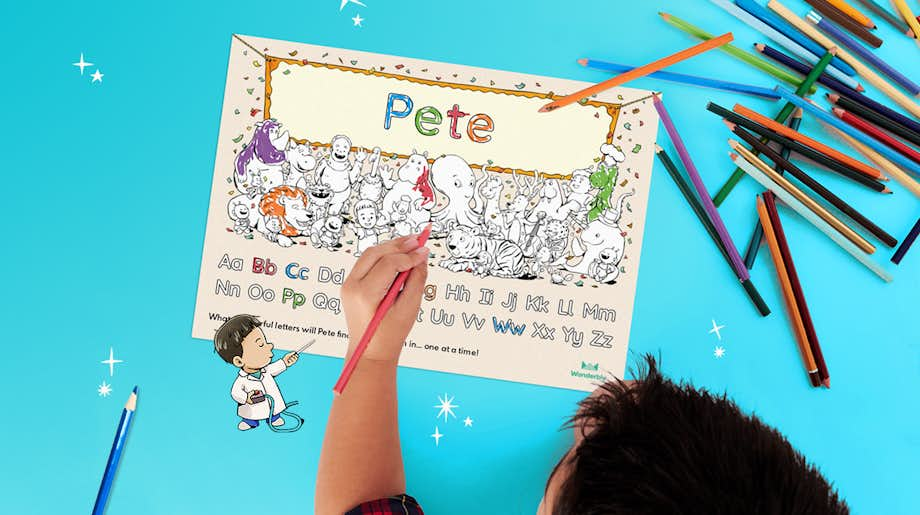 Alphabet Coloring Sheet
Free printable PDF
Make exploring the ABCs extra colorful with this free printable coloring sheet. Based on our popular preschooler's book ABC For You, it's personalized just for your child! Simply add their name, choose their character and we'll email your sheet straight to your inbox for you to print at home.
Add their name, choose their character, and keep an eye on your inbox!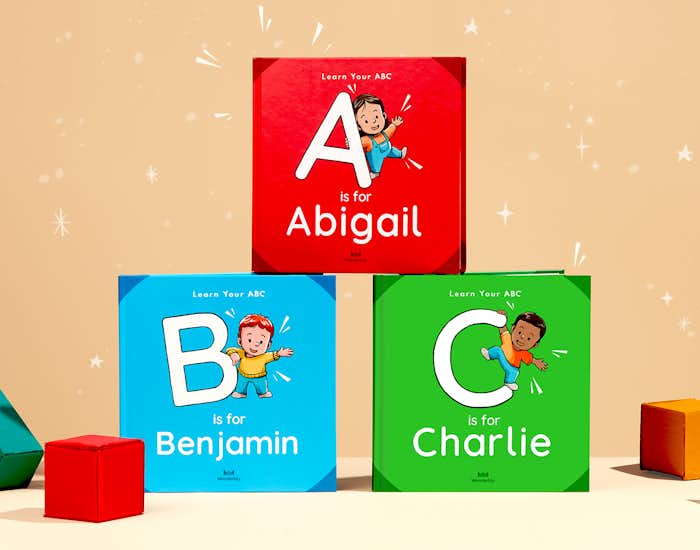 Based on our bestselling ABC book
Supercharge a toddler's learning journey with our amazingly personalized alphabet book, ABC For You.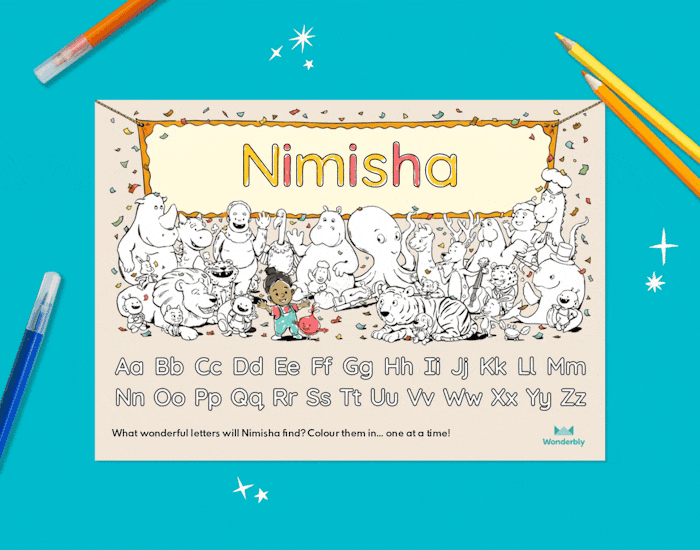 Cleverly personalized for every child
When kids see their name, it makes learning letters so much more meaningful. And oodles more fun!
FAQs
How do you personalize the color sheets for toddlers?
Type in your child's name and choose their character. Then – kazam! Just like magic, we'll generate a free personalized printable just for them.
How do I get my free download?
Just tell us your email address, and we'll send your coloring sheets as a PDF. All you need to do is print the PDF, and away you go! Gather your child's crayons and glitter glue, all ready to turn it into a priceless work of art.
What if I don't have a color printer?
Good news: you don't need one! We'll send your toddler's coloring sheets in both black & white and color versions, so you can choose how you want to print.
Is it based on a Wonderbly book?
Yes! Our printable coloring sheets have been designed by Wonderbly illustrators, based on some of our bestselling children's books. This coloring sheet is inspired by Adam Hancher's illustrations in Your Colors.
Will I get more emails from Wonderbly?
By giving us your email address you are agreeing to signing up our marvelous mailing list. This means we'll occasionally send you book news, delightful discounts and crafty activities for kids. You can unsubscribe or change your preferences at any time.
Wonderbly books to make your child feel loved