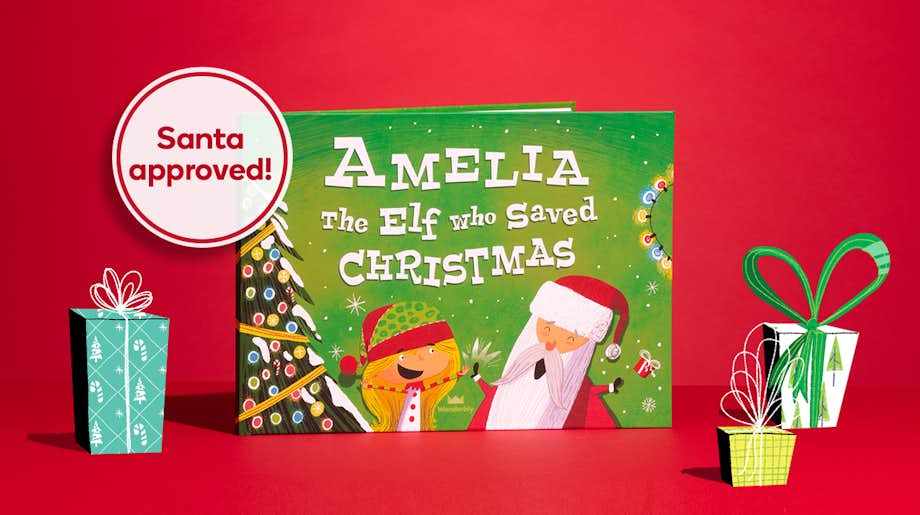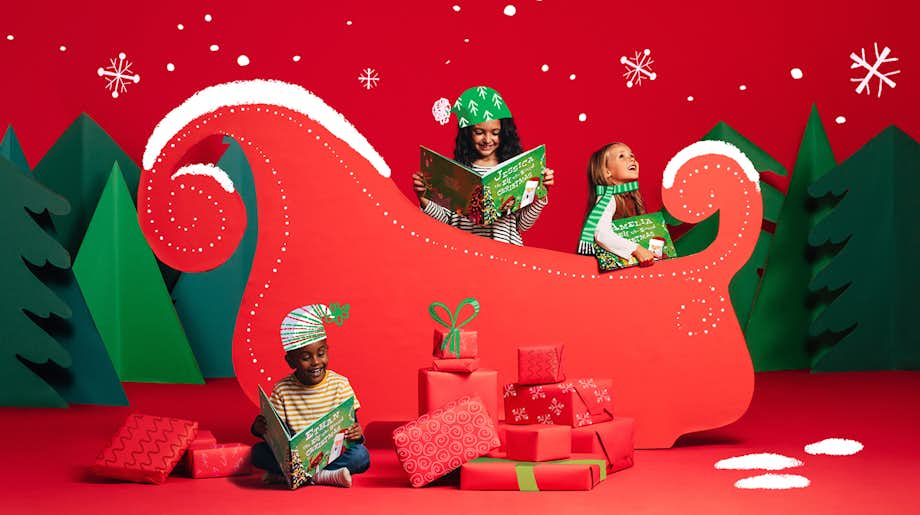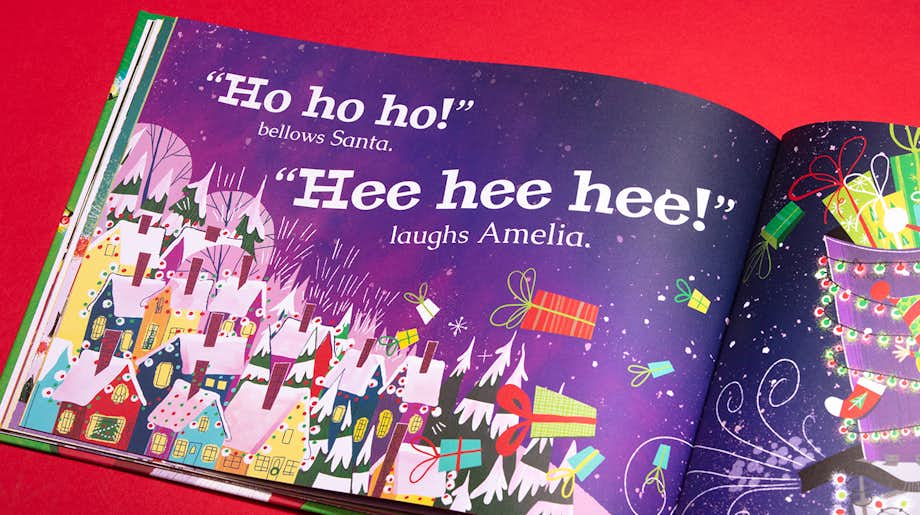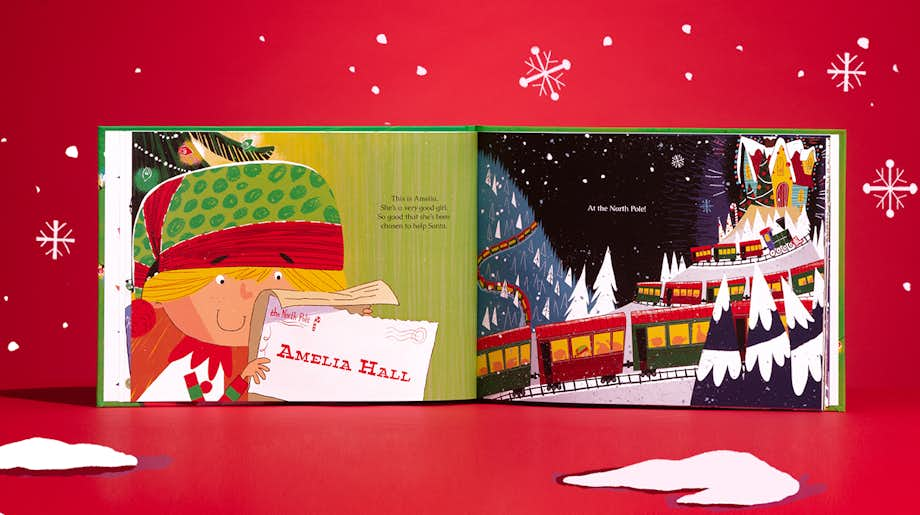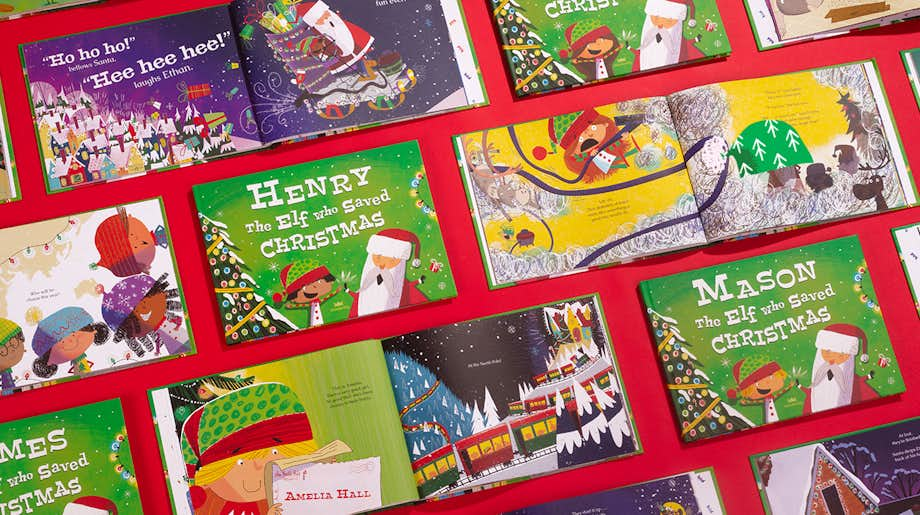 The Elf Who Saved Christmas
When calamity strikes at the North Pole, it's down to one plucky Elf to save the day – or Christmas will be canceled. Make a child you know the hero of the hour!
Recommended for ages 0-8
Preview all 36 pages before buying
Ships worldwide within 48 hours
"My busy-bee 4 year old who rarely sits for books adores her Elf story! So much so, we've read it countless times already, and it's not even Christmas!" - Char
Create and preview the child's entire book
Choose the adventurer in your book
"Thank YOU for an awesome book - The Elf who saved Christmas! A little 5 year old can't believe the new book he just received. Thanks for all the new dreams!"
from Vikram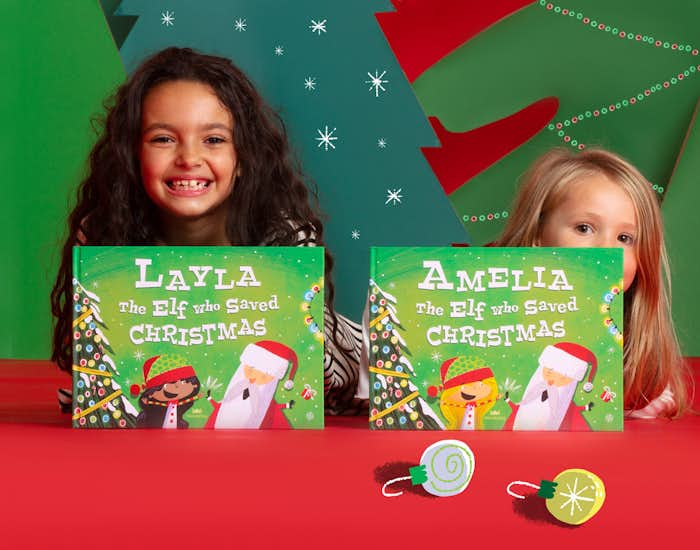 The perfect personalized present
We can make any child the star of the story – just choose the adventurer that most resembles them, tell us their name, and we do the rest.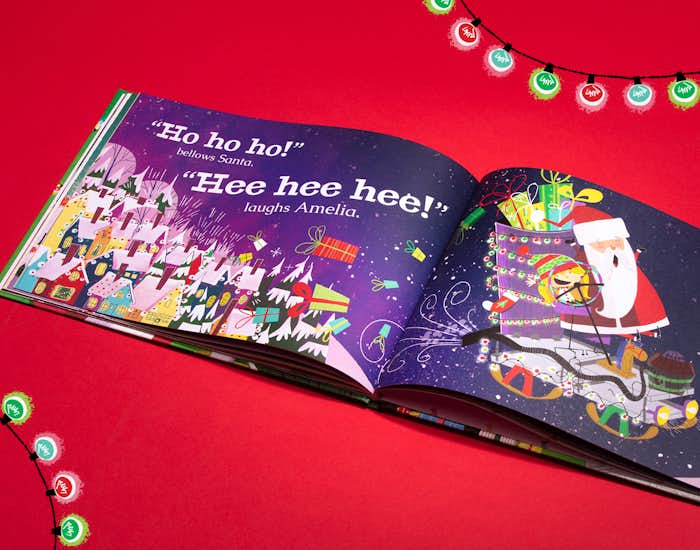 What's the story?
When Santa's sleigh is stolen, Christmas is in jeopardy. Until one very special Elf shows incredible ingenuity, creating an emergency sleigh like no other - and saving Christmas!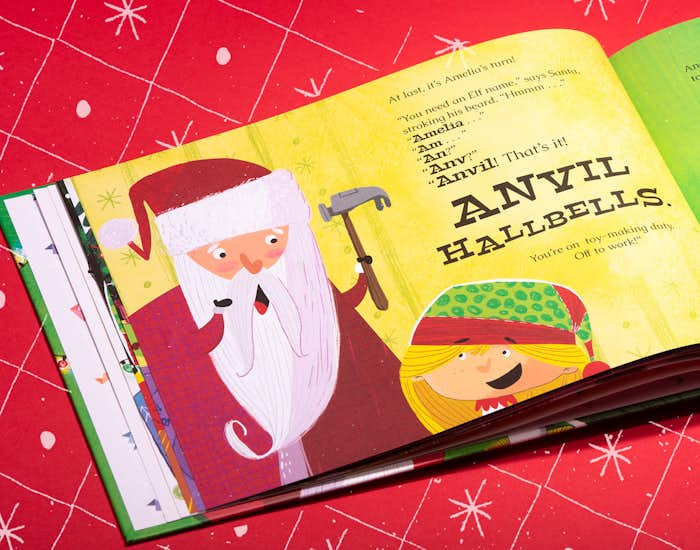 Their very own Elf name
Every child gets not one, not two, but four unique Elf names, based on their first name and last name. They'll laugh out loud at how loopy they sound!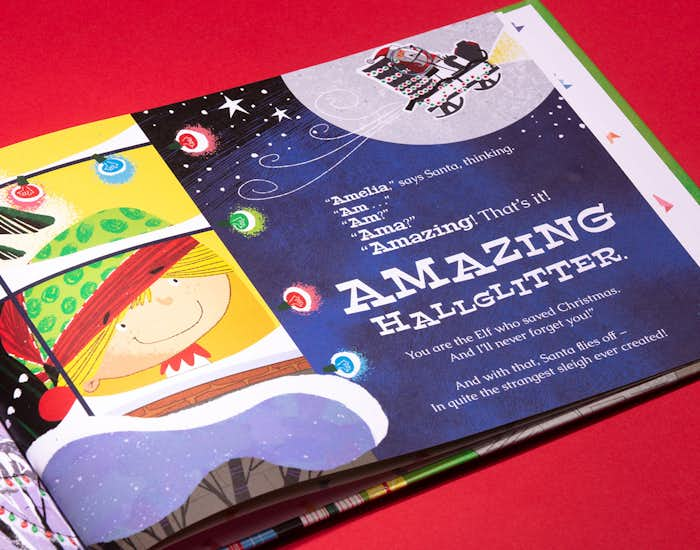 A tale of determination and creativity
The story shows a child the importance of never giving up, and also the power of creativity and imagination - with all of this, anything is possible.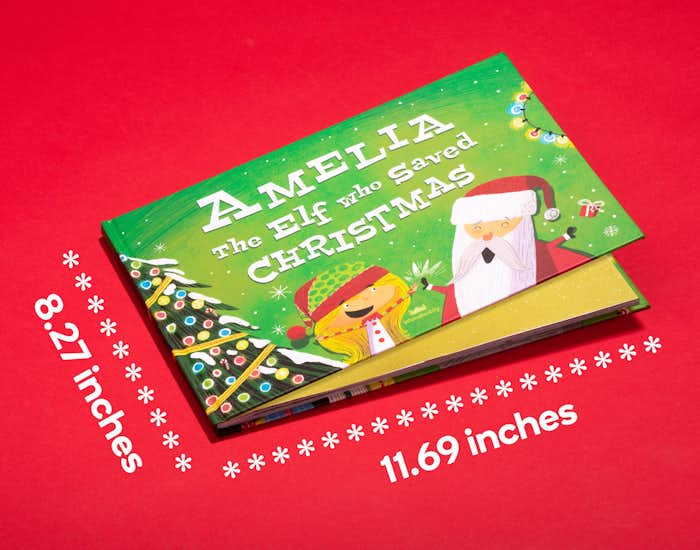 Made with care, just for you
Each book measures 8.27 inches x 11.69 inches, softback and 34 pages long. It's printed on thick, luxurious paper that's partly recycled (FSC-certified), to last for many Christmases to come.
The Elf Who Saved Christmas FAQs
What age is this book for?
We think this festive, fun-packed adventure is perfect for kids aged 0 to 8 – and we know lots of grownups who love reading it out loud, too! You're never too old to enjoy a Christmas story, especially if it stars a little one you love.
How can I personalize the book?
• Child's first and last name: add a child's names and watch as they appear throughout the book and in the charming illustrations. Their names will also be transformed into not one, not two, but four unique elf names in the story!
• Child's character: we've designed six little characters to choose from, for both boy and girl. Select their gender, then choose from a selection of natural hair and skin tone options.
• Your free personalized dedication message: use our pre-written dedication or pen something all your own, for a Christmas greeting a child will love reading over and over.
Why do kids love this Christmas Elf book? 
This fantastic festive tale transforms a child you know into one of Santa's right-hand elves, and sets them off on a mission to save Christmas! Underneath the adventure story, there's an important message about encouraging a child's creativity and determination which will stay with little ones long after the festive season is over. It's like the ultimate game of Elf On The Shelf – except in this story, your child IS the elf!
Do you have any other personalized Christmas books?
Ho ho ho yes we do! If you're looking for a personalized festive story that features the whole family, we recommend The Christmas Snowflake. Christmas Wishes For You is an enchanting tale that's ideal for reading together every Christmas, and I Love You More Than Christmas is an adorable story that's perfect for a baby's first Christmas.
Visit our magical Christmas bookshop
More Wonderbly books to make your child feel loved
Get more clever ideas and swashbuckling updates