Poems for You: Graduation Edition
Personalized poetry anthology for graduates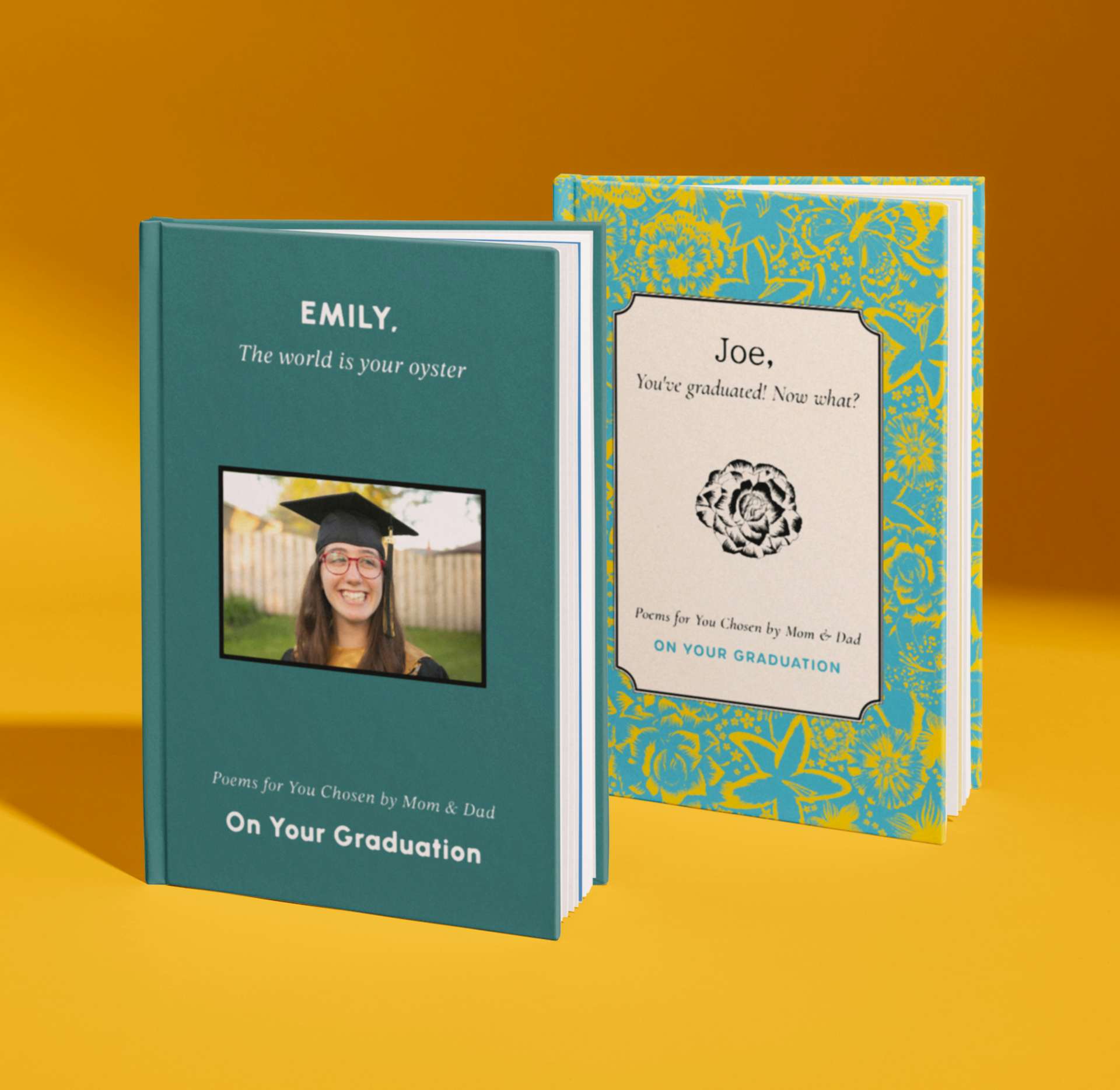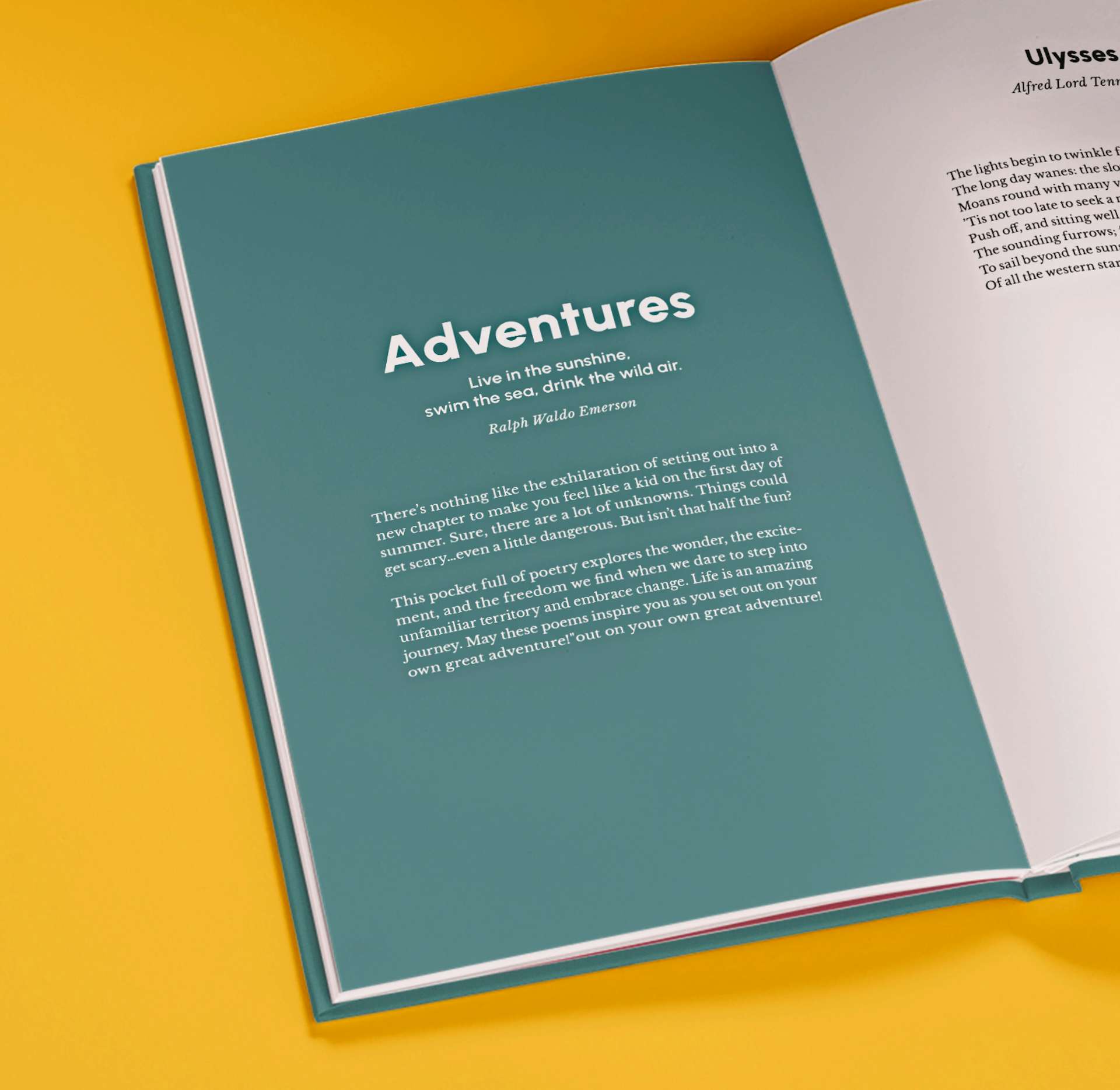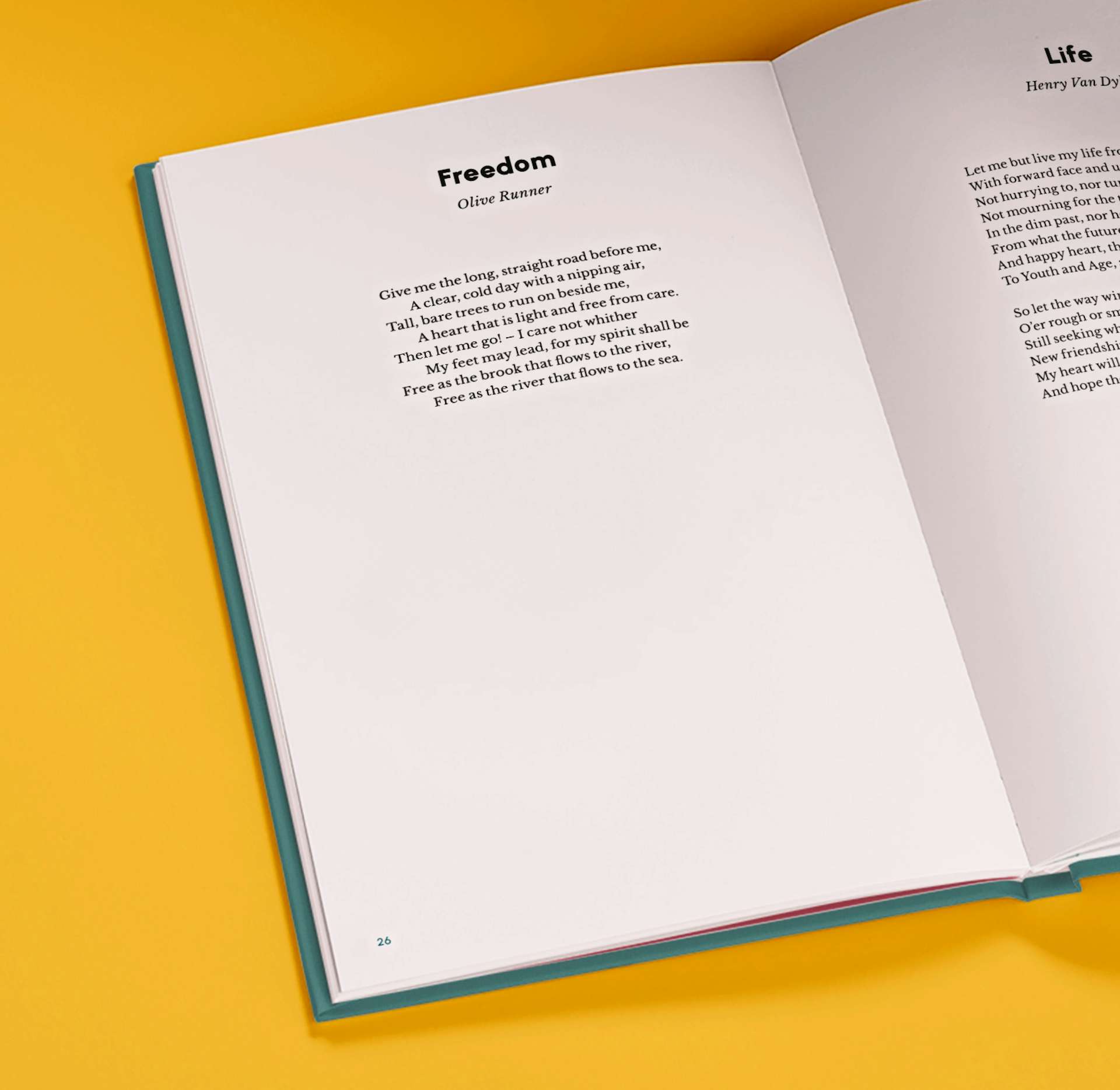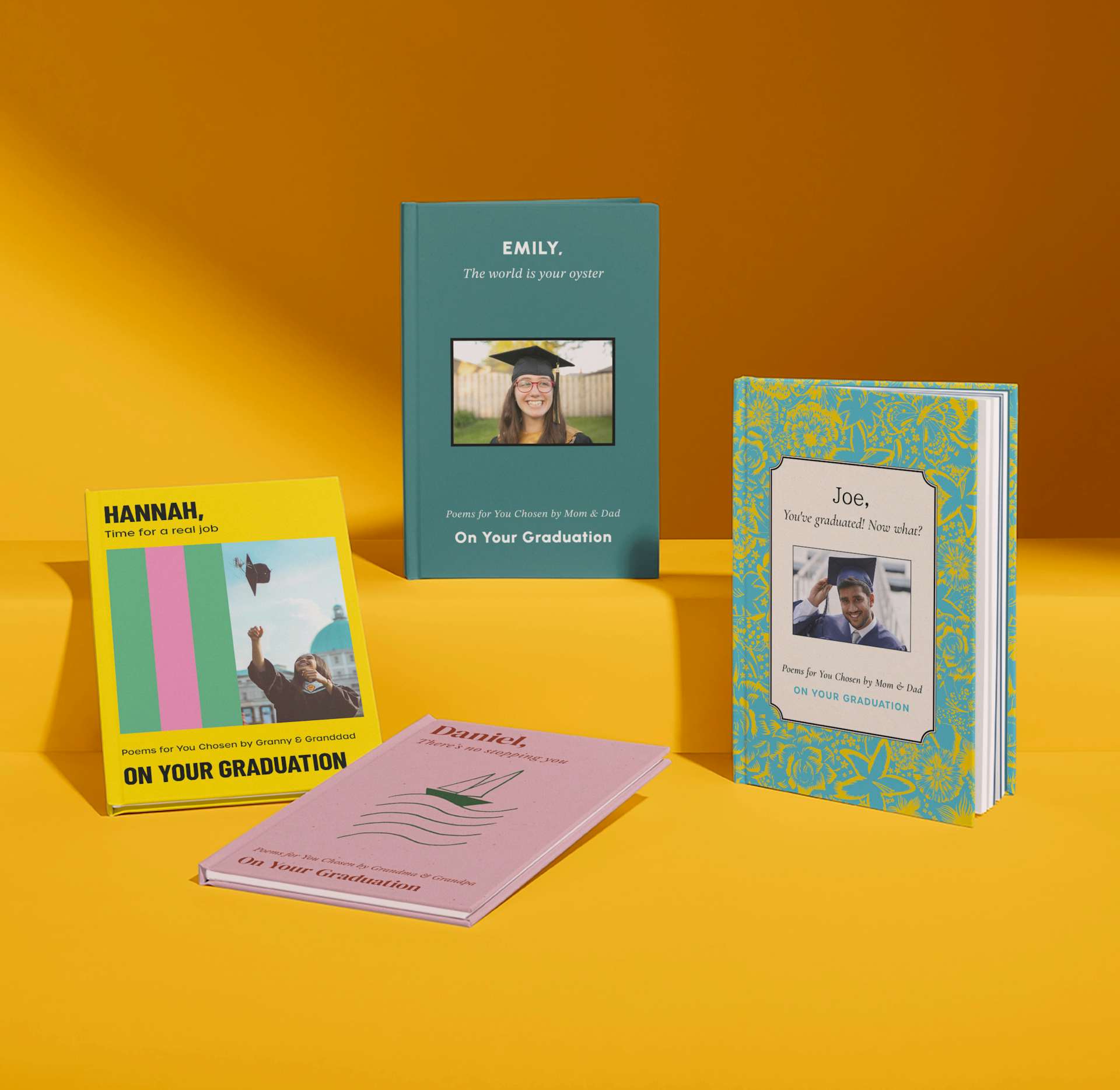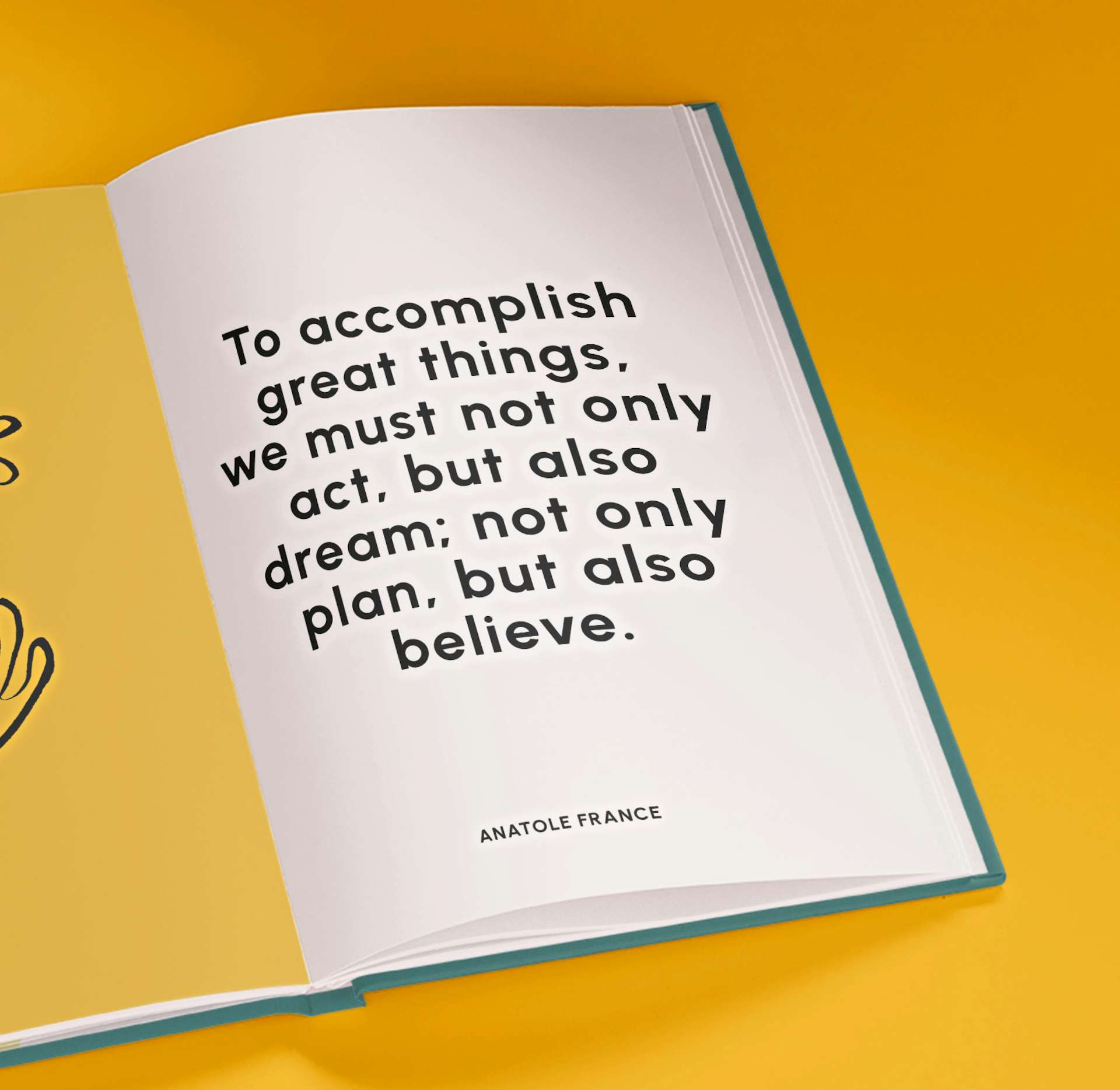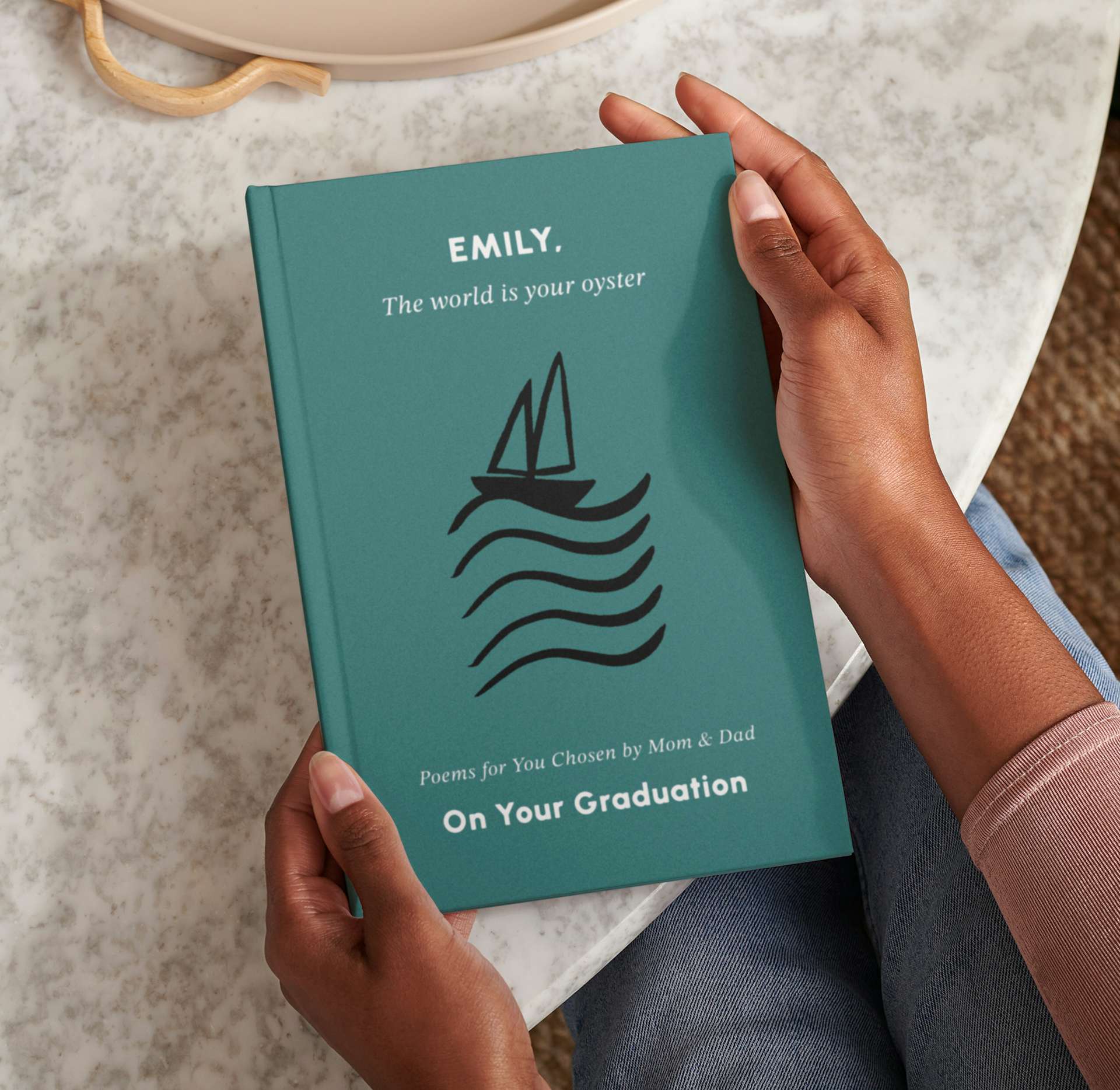 A personalized poetry anthology for the recently mortarboard'd. Whose words will spur them on for the next chapter? Henry Thoreau? Robert Louis Stevenson? Perhaps an exciting new voice will send the message that you couldn't be prouder of them. This book invites you to fill its pages with well-loved and soon-to-be-loved poems from the past and present. It's a gift that says, "You did good, kid."
For a new graduate
Preview all 44 pages before buying
Printed and shipped in 48 hours
Rated 5 out of 5
Rated

5

out of 5
"I was stumped as to what to get my daughter for graduating. This is a neater-than-neat solution." - Nancy
Read reviews
More books in this series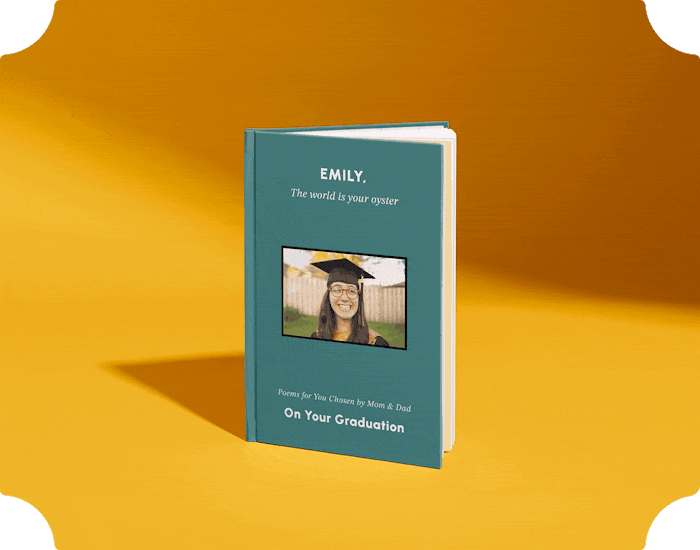 A poetry book to match their personality
We think proper personalization means more than just sticking their name on the front. While building one of our poetry anthologies, you can add names and photos using our supremely simple-to-use site. Plus, you can choose from a selection of design themes cooked up by our tremendoubly talented creative team.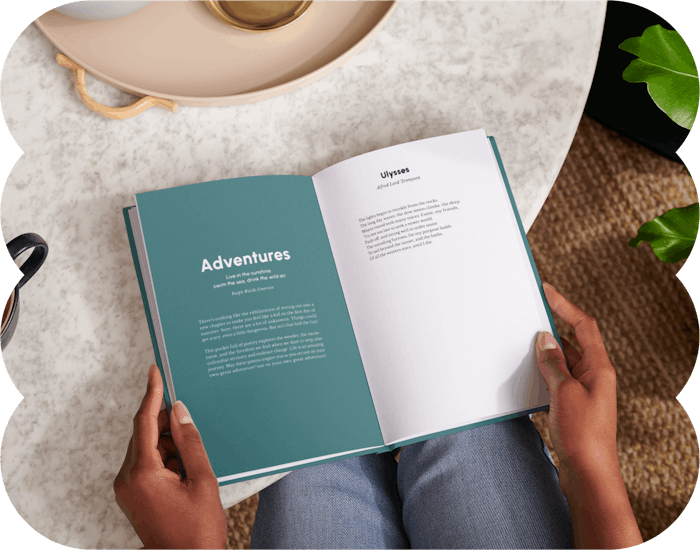 Written and compiled by poetry pros
We leave writing poetry to the greats. When compiling your anthology, you can switch and swap over 100 poems written by people who can really wield a nib. They've been lovingly collected and curated by Ana Sampson – bookaholic, cat-lover and seasoned poetry anthologist.
Reviews
Rated

5

out of 5
My wife is graduating as a mature student - this is a good grown-up graduation present for her.
I love the fact that you can select the poems - makes it really special.
Something I hope will be on her bookshelf forever.
The covers are great - very stylish.
Perfect for my poetry-loving niece on her graduation day.
Poems for You: Graduation Edition FAQs