First Birthday For You
Perfect for baby's first birthday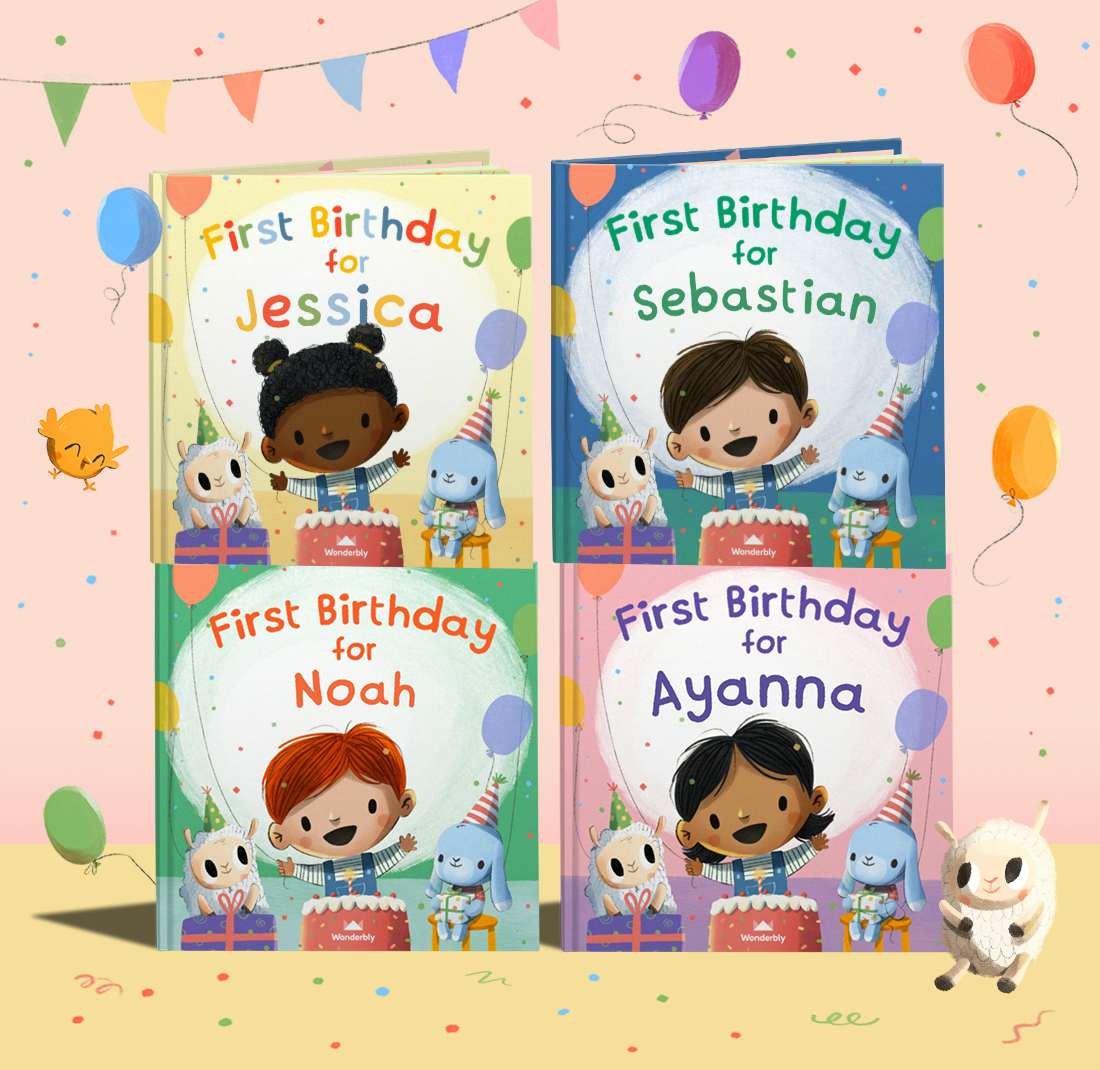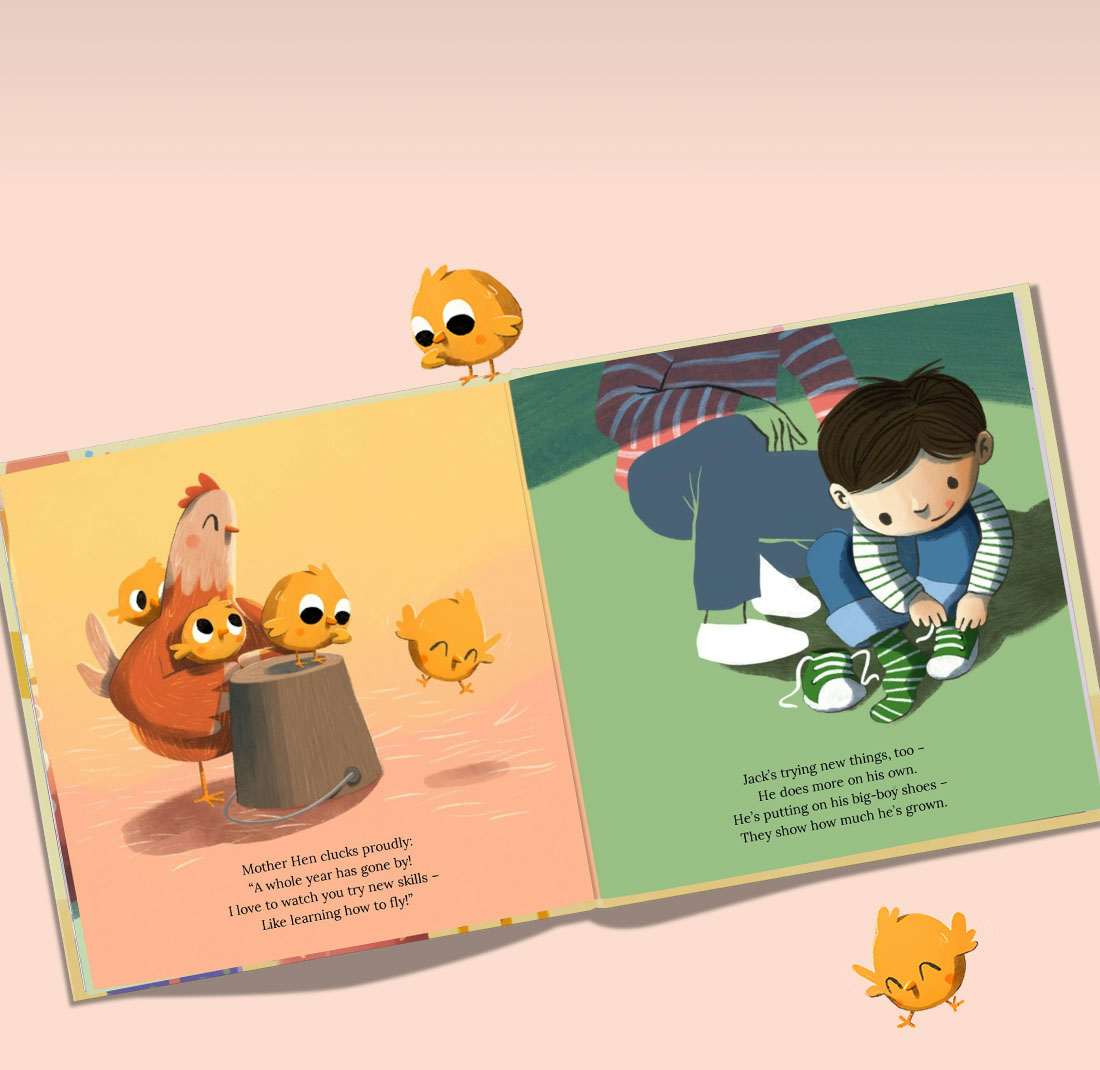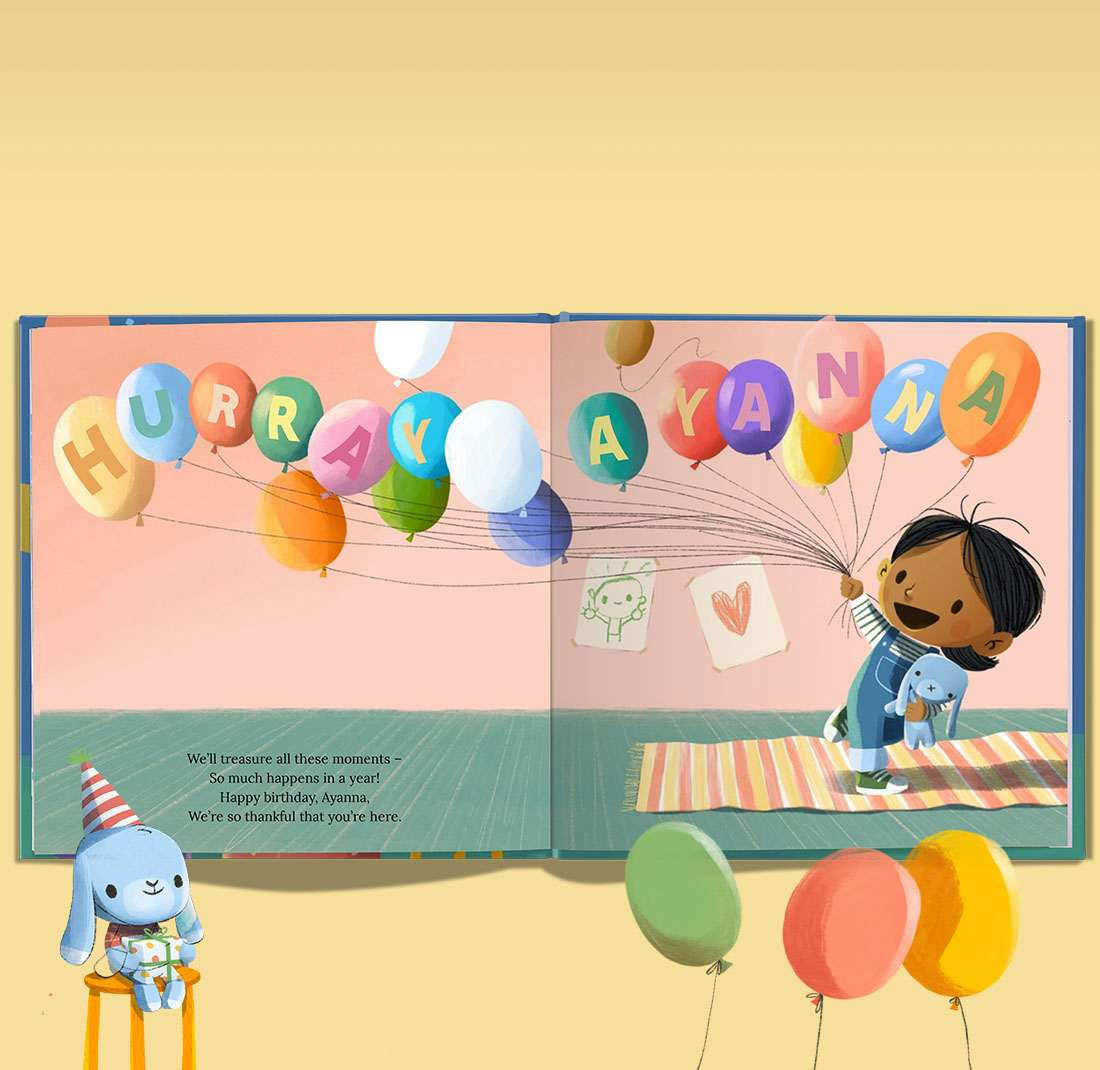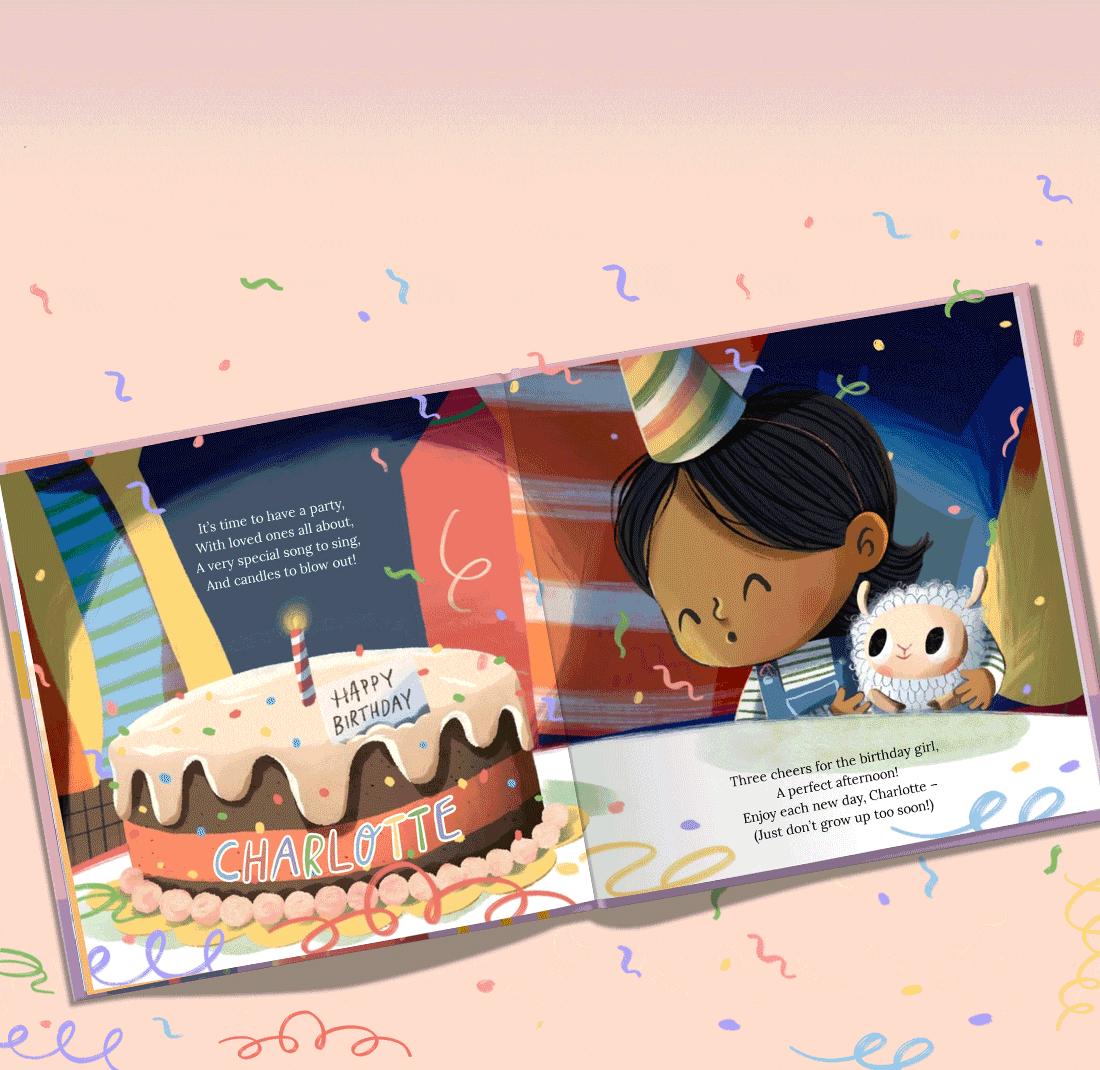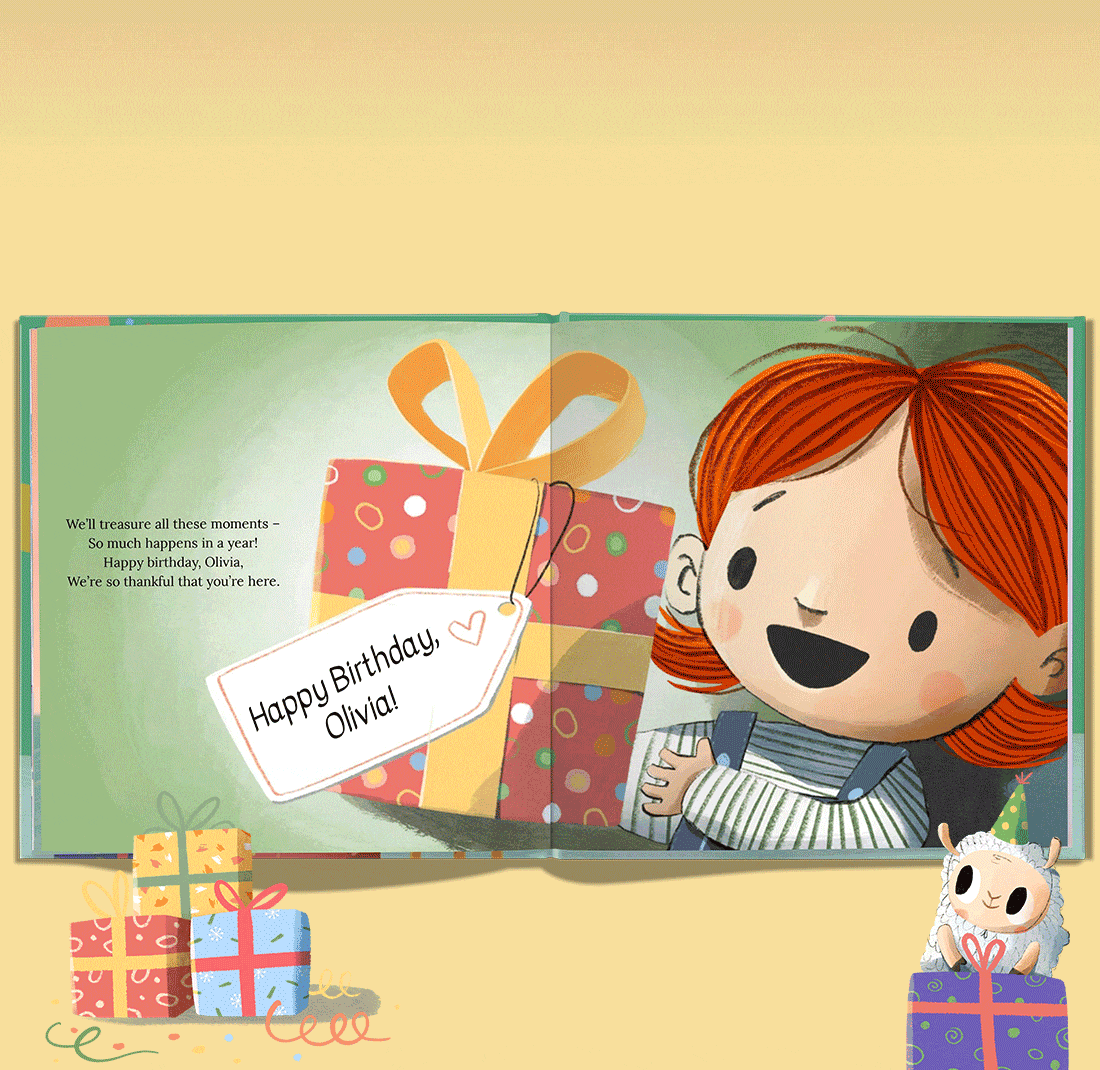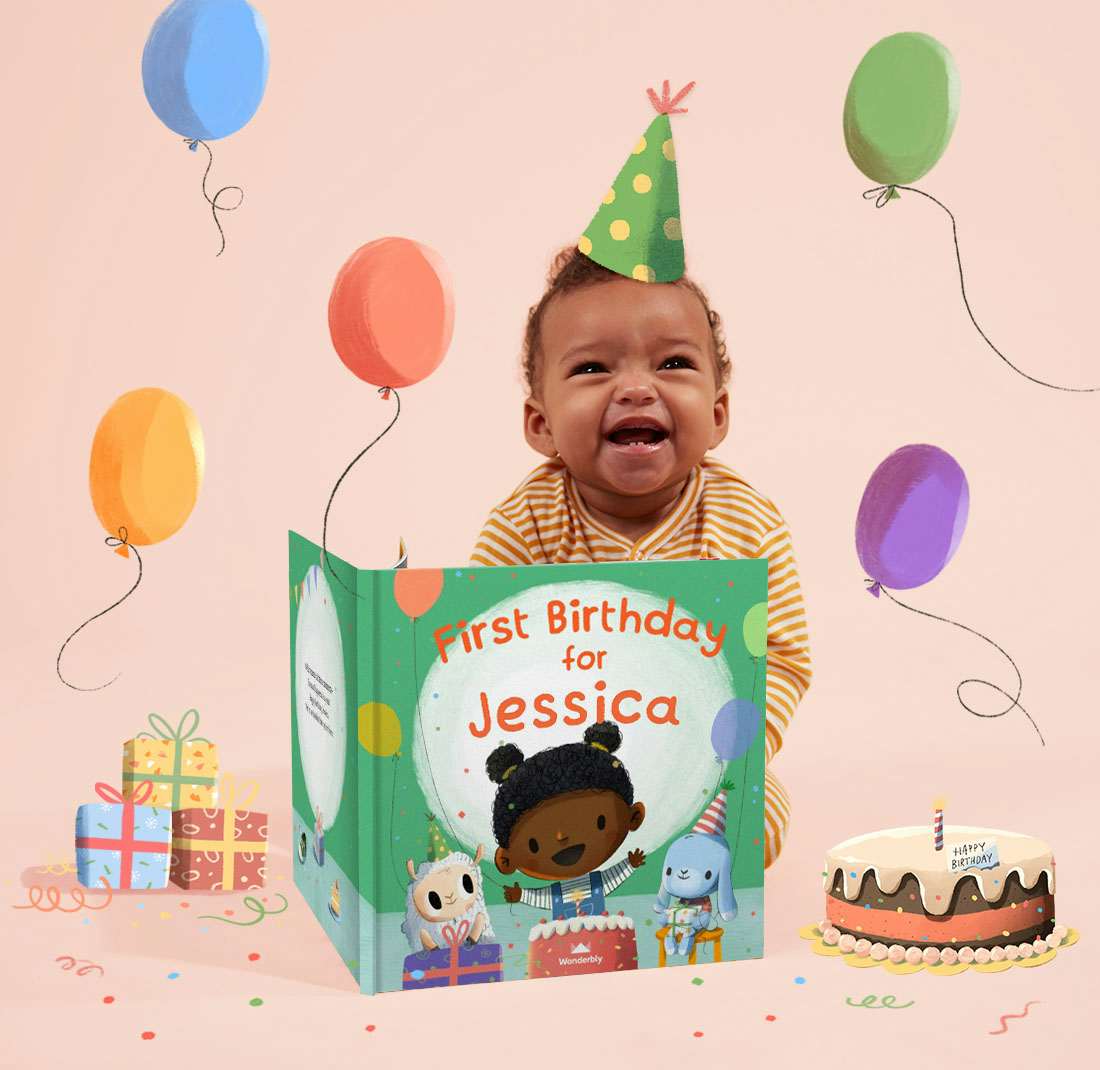 Celebrate a first birthday and what's made it such a special year – the milestones and the memories. A beautifully illustrated, personalised first birthday book written in charming rhyme. Hip hip hooray!


Best for ages 0 to 1
Preview all 26 pages before buying
Printed and shipped in 48 hours
Klarna available at checkout
"This is sure to be a treasured family keepsake for many years to come."– Angela
Read reviews

"When I read this book with my grandson, we started talking about all the wishes we have for him in the years to come."
Anya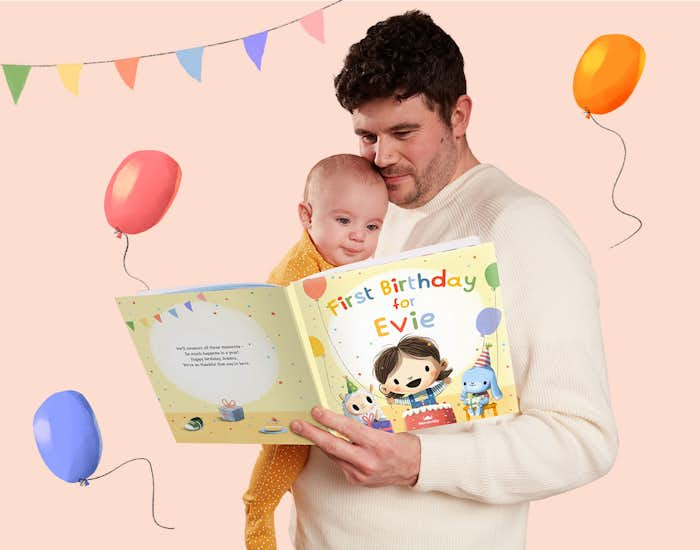 The perfect treasure-forever first birthday gift
Birthdays are a chance to celebrate how far little ones have come – the first milestones toddled by and the oh-so precious memories made. Add your own free dedication to make this keepsake book even more special.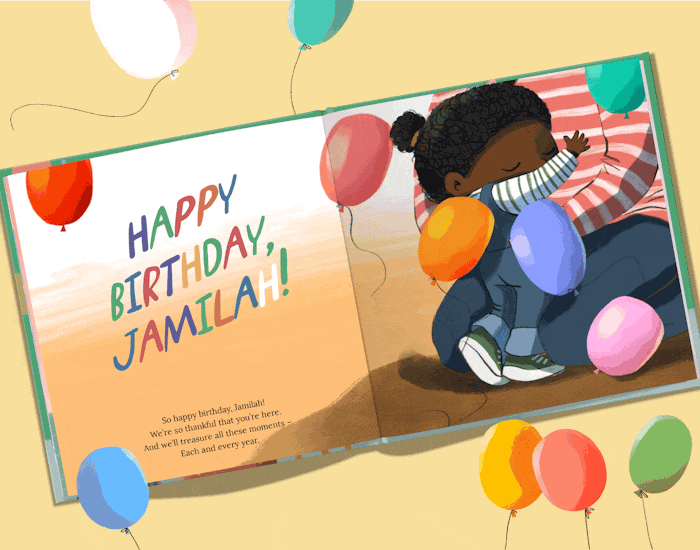 A wish come true
With magical personalisation woven into every page, little ones can see how special and loved they truly are. Watch their eyes light up like birthday cake candles when they see themselves in the story.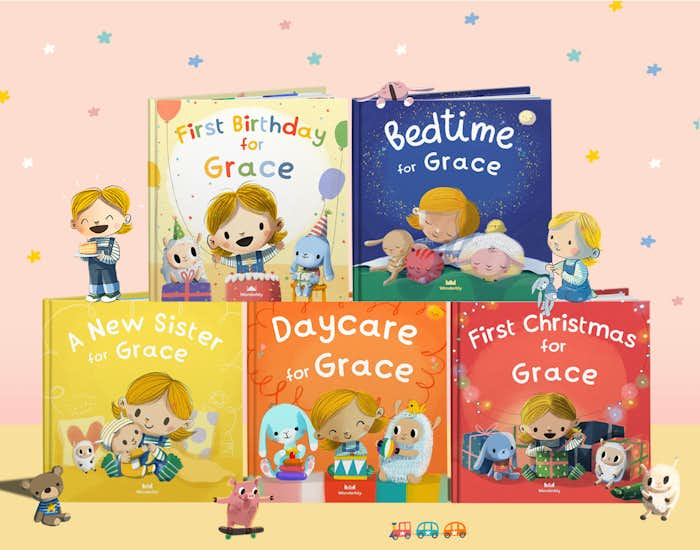 There's a story for every first step
Reviews
Perfect to show how proud we are of our little boy – not just on his birthday, but every day of the year.
Lovely present to celebrate a special day.
What a beautiful gift! I just couldn't wait until my grandson's birthday so I gave it to him early, and now he wants to read it every night.
This is sure to be a treasured family keepsake for many years to come.
When I read this book with my grandson, we started talking about all the wishes we have for him in the years to come.
Who would you like to make a book for today?
Get more clever ideas and swashbuckling updates