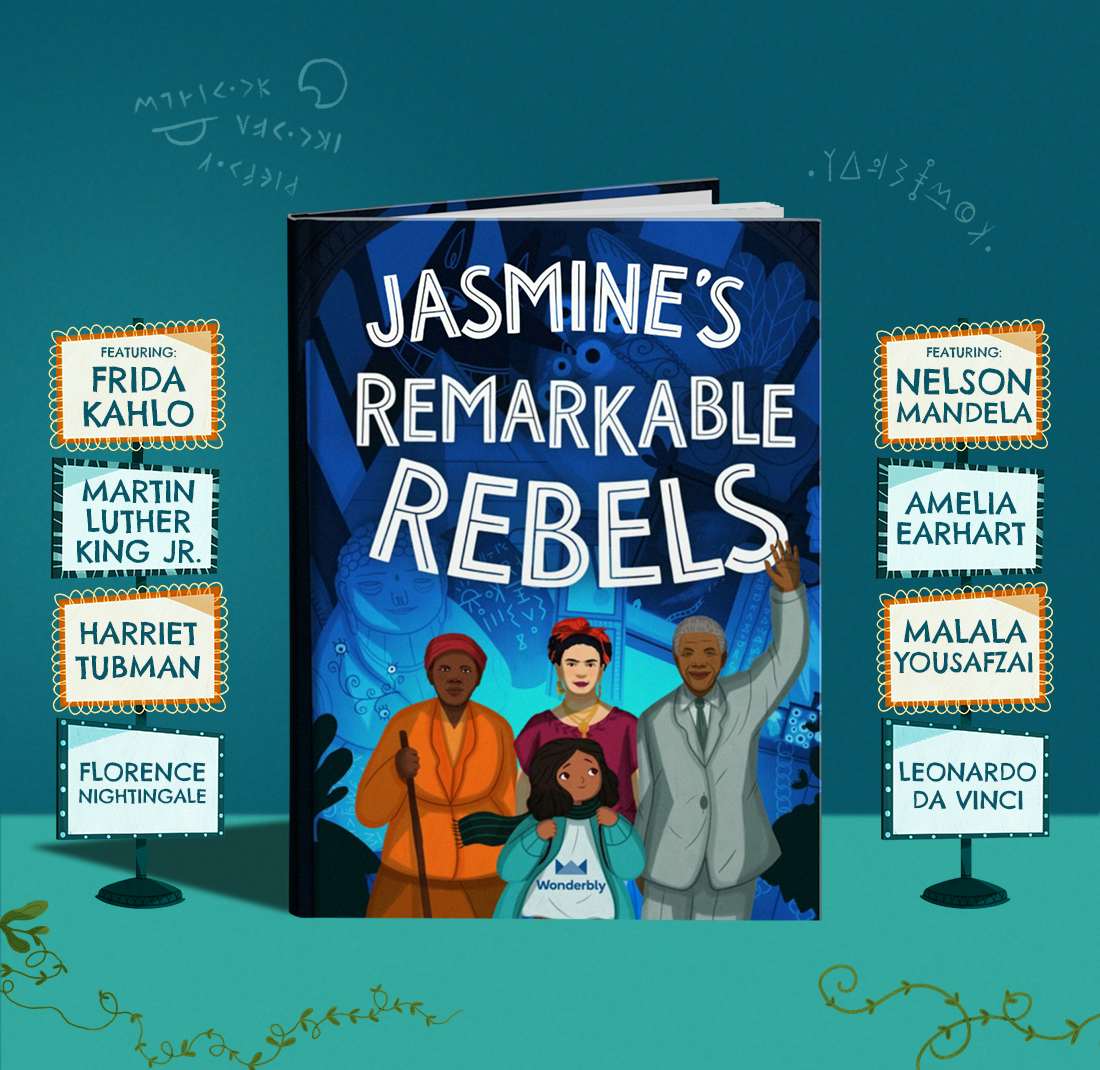 Choose three historical heroes to inspire a child in this immersive biography book for kids. Learn how rebels have changed the world, and how they can too! Personalised book for age 6 to 10.
"All kids need this book! Our children will be the ones that continue the fight for change." – Kemi
Read reviews
Inspire a child! Add their name to explore the book.
Choose the adventurer in your book
"This book is not only great to inspire younger kids, but also to show older kids that they can be whoever they want to be and make a difference in the world!"
Loved by Tyler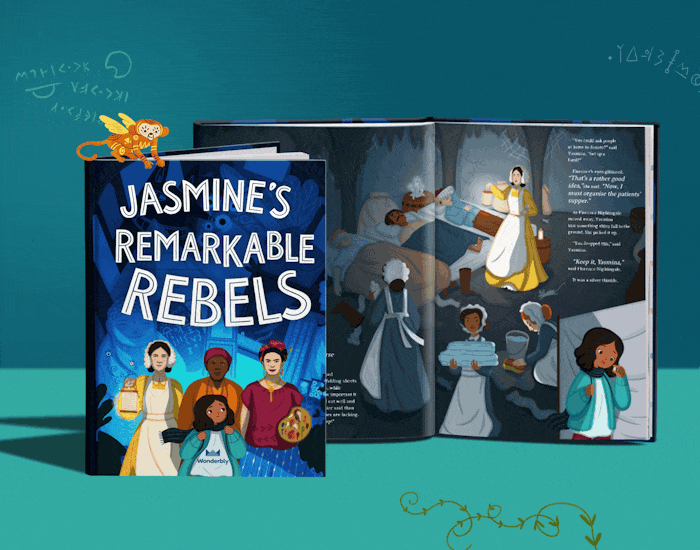 Which rebels will you choose?
Give a child lessons from history's best, from Nelson Mandela to Harriet Tubman to Malala Yousafzai. As if by magic, we transport a child into the pages of the book to bring the rebels' stories to life. Each one passes on an important quality to a child, from courage to creativity.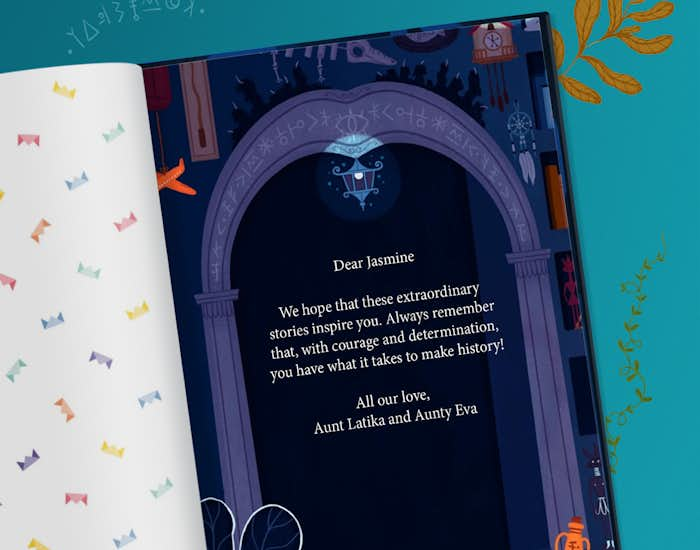 A gift that calls to courage everywhere
You're never too young to change the world. This biography book is the perfect gift to educate, empower, and inspire a young person in your life. You can even pen your own motivational dedication to appear on the front page, totally free.
Product Review List failed to render
The field product.main.productId is required for the slice to render correctly
More Wonderbly books to make your child feel loved
Get more clever ideas and swashbuckling updates