Hooray! It's Your Birthday
A birthday adventure with the whole family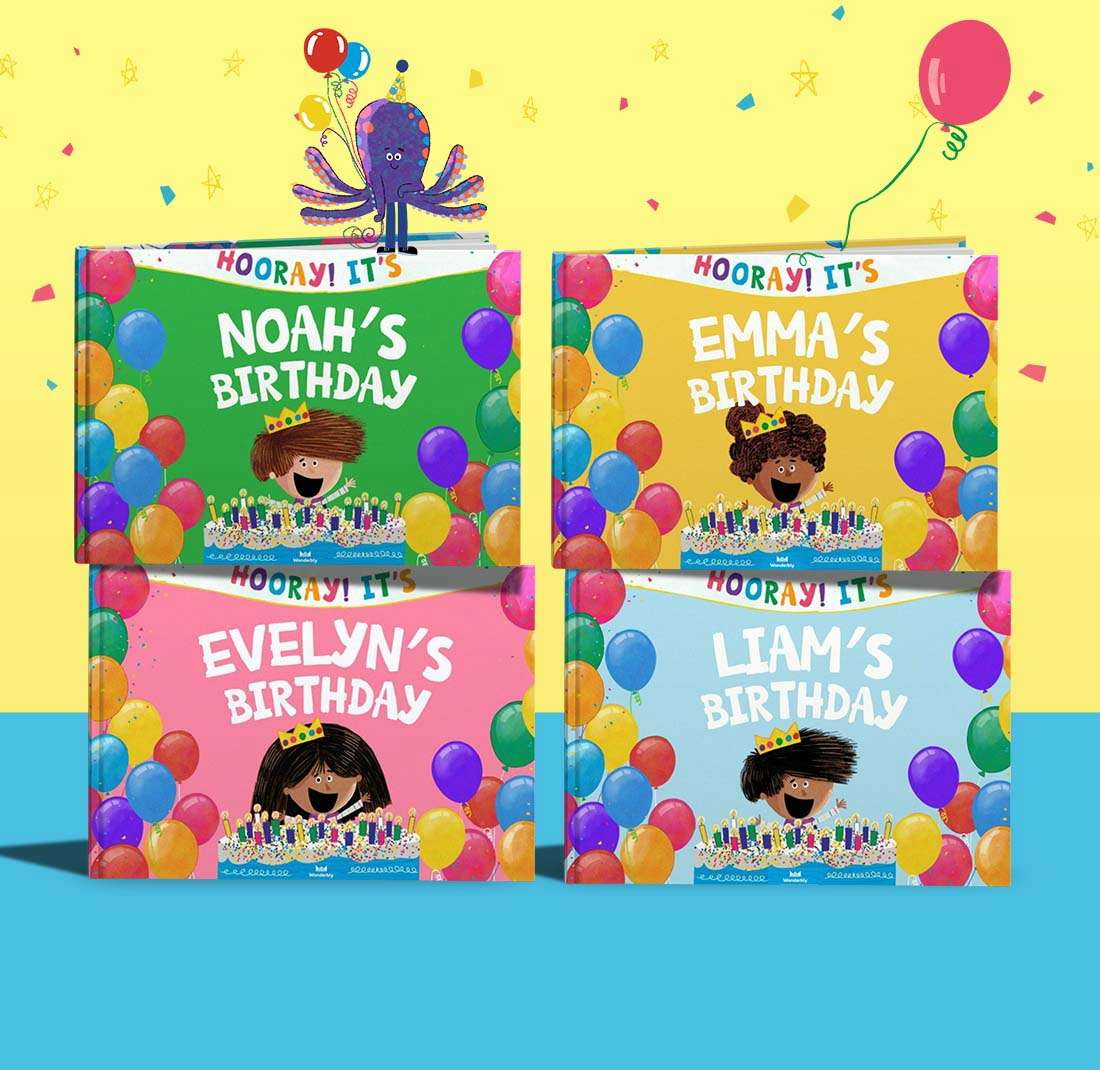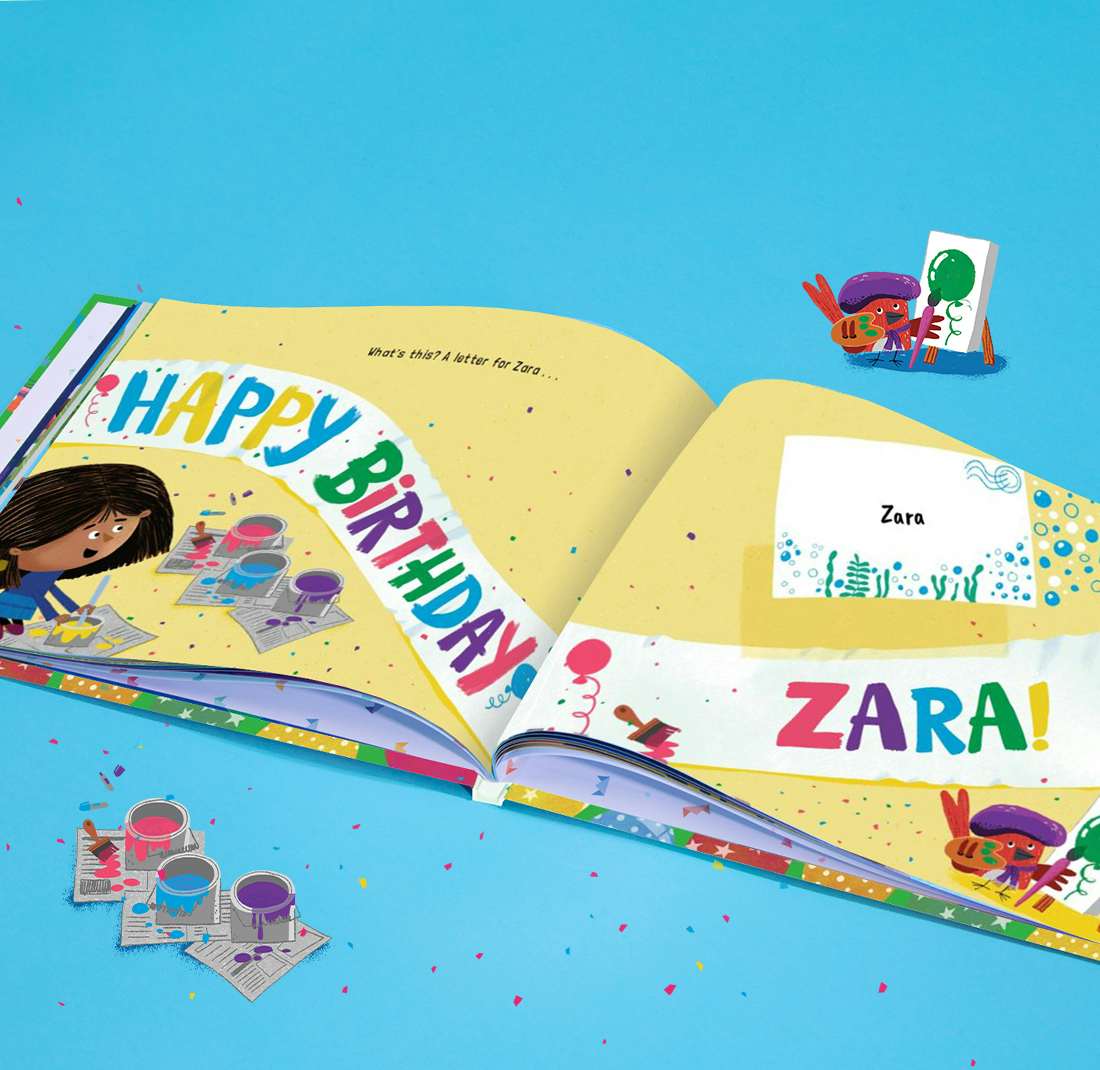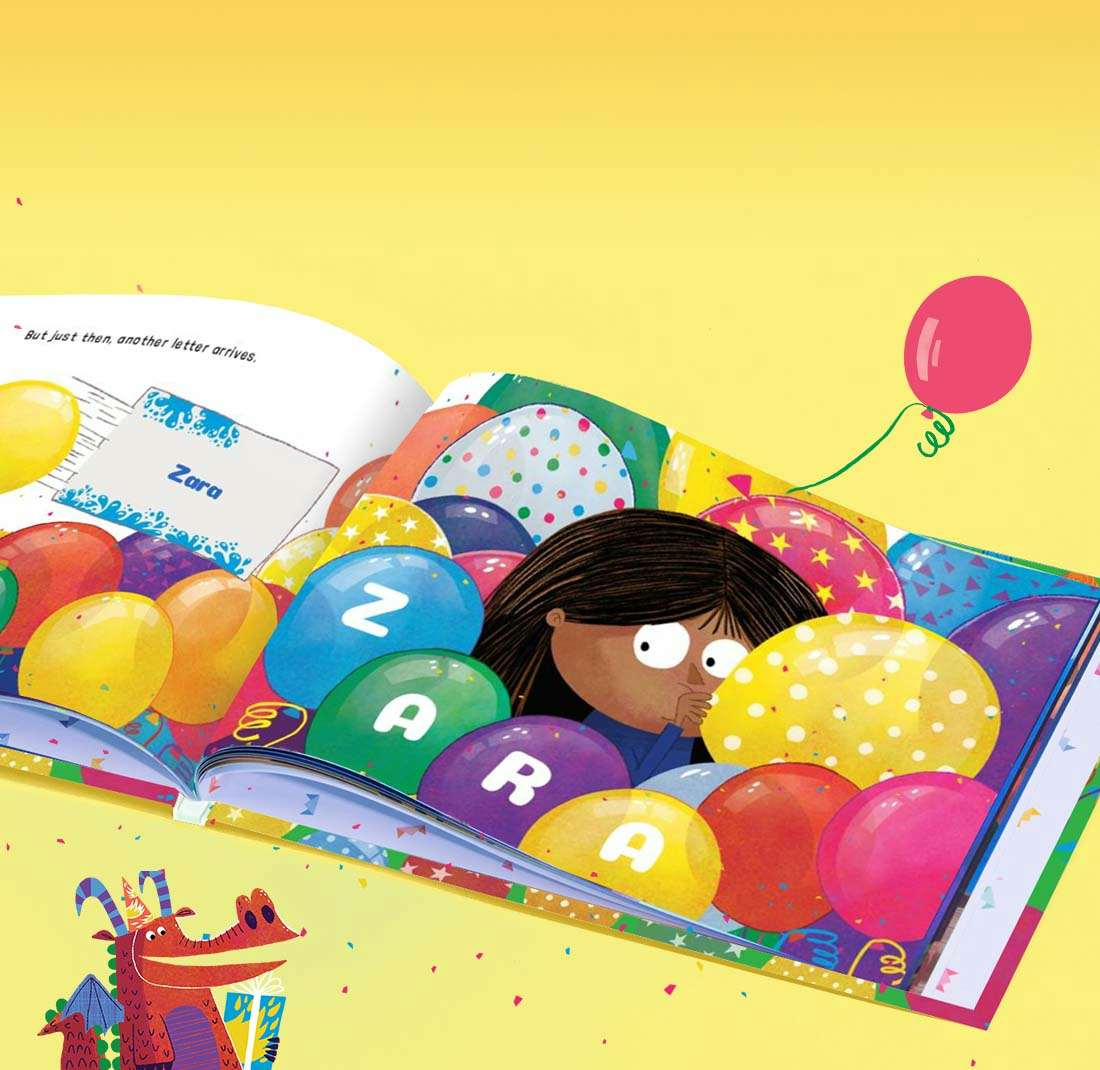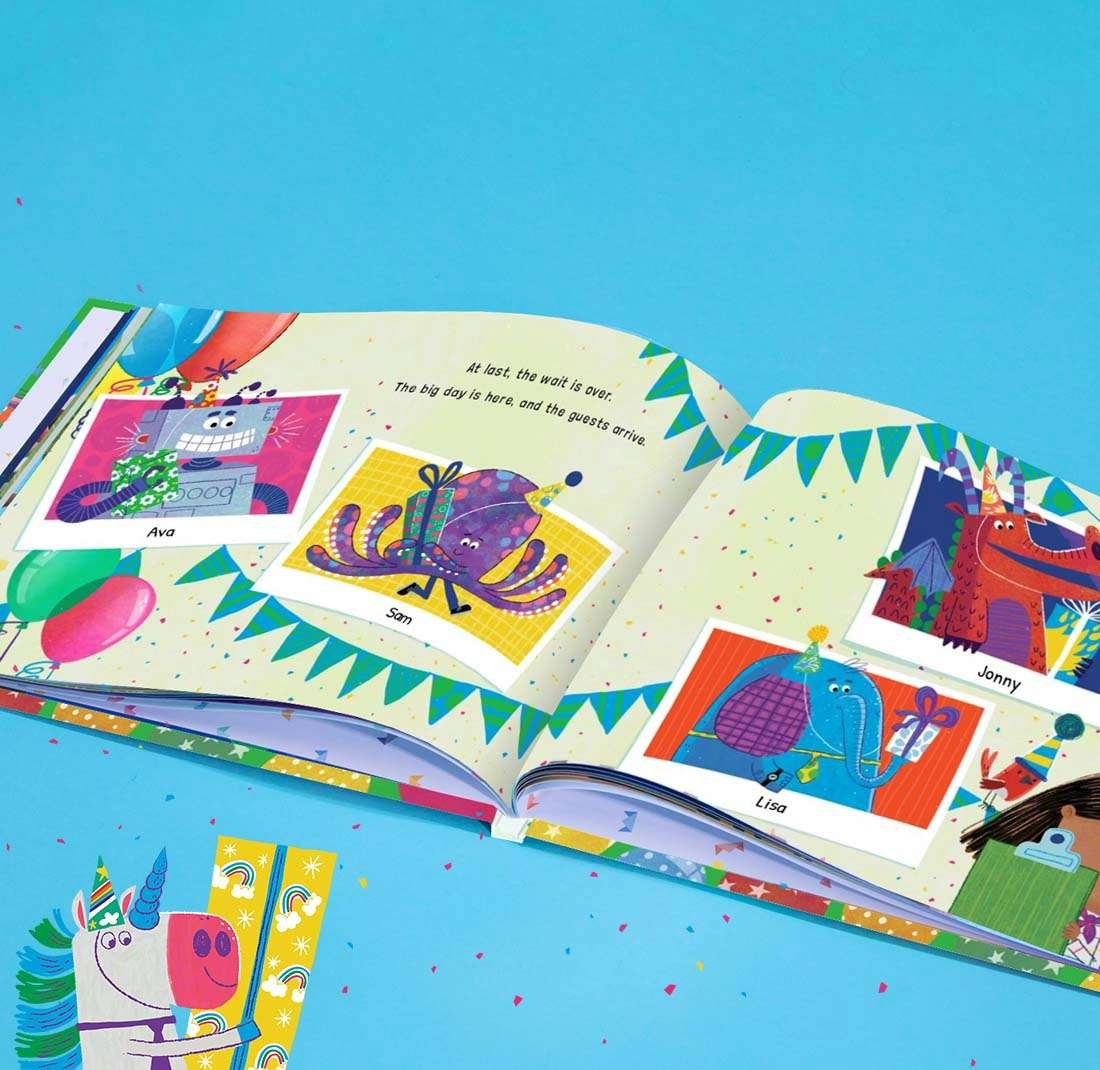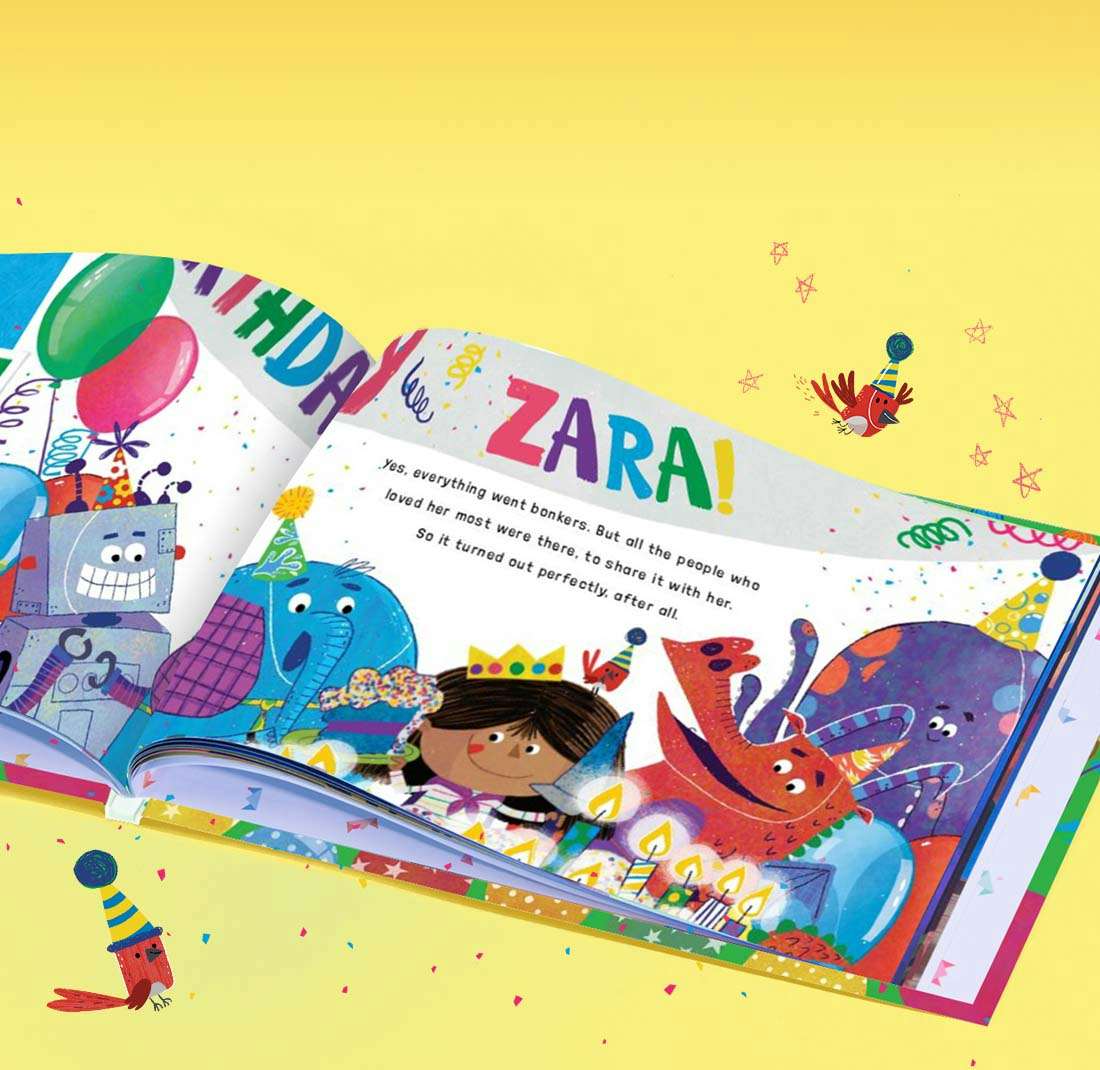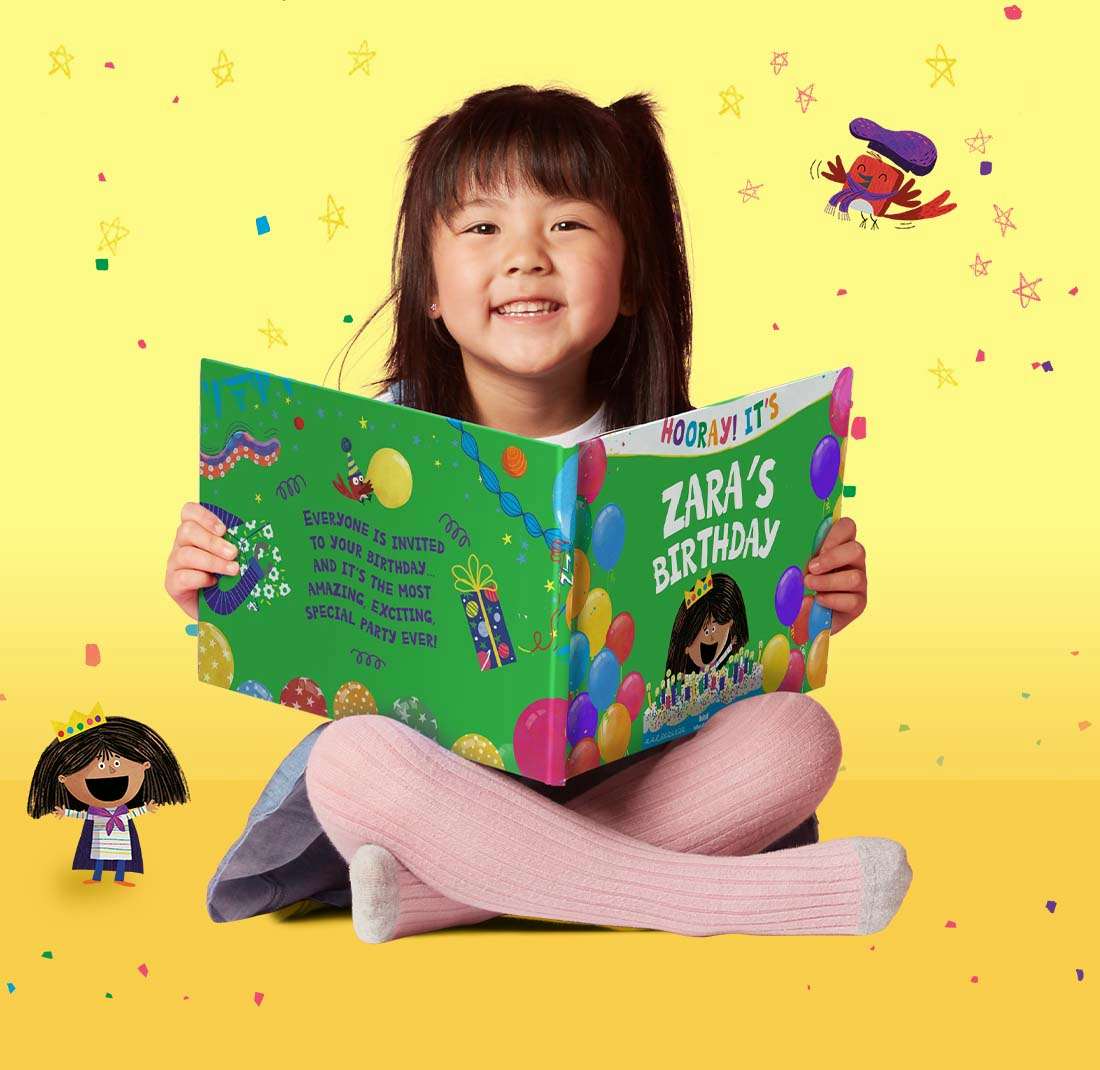 Invite the whole family to a child's party in this personalised birthday book! What will everyone come dressed as? And what could possibly go wrong?!
Recommended for ages 3-6
Preview all 34+ pages before buying
Ships worldwide within 48 hours
Rated 5 out of 5
Rated

5

out of 5
"Imagining Nanny Mabel as a clumsy dragon had my little one giggling nonstop. The story is disastrously funny" – Michelle
Read reviews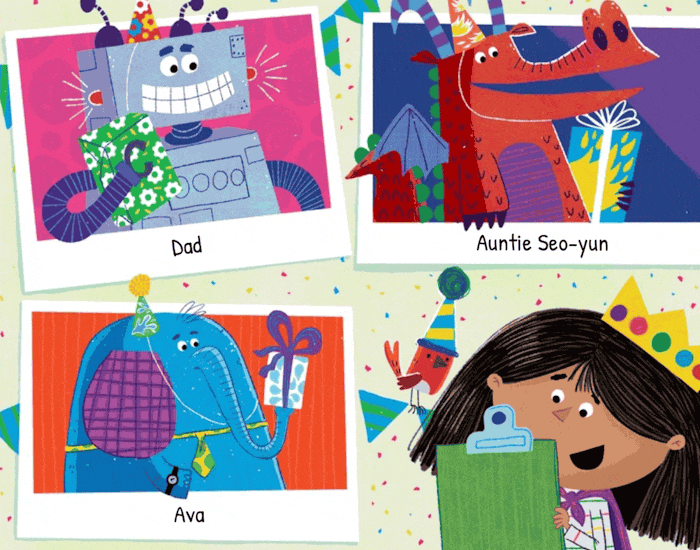 How is the book personalised?
Add a child's name and character. Then add 4 to 7 family members or friends to come to their party! Each one will come dressed up as a different comical character, from a dancing octopus to an easily-startled robot.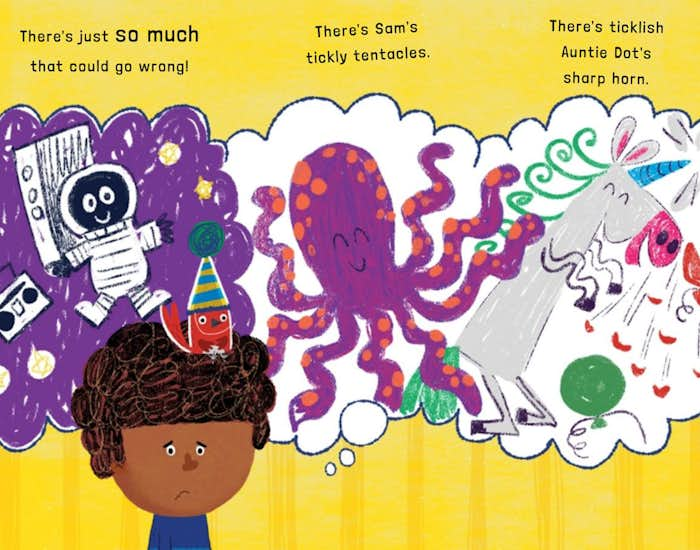 What's the story?
It's supposed to be the perfectly planned party – but when all of the child's guests turn up in costume, everything that can go wrong... does! Does it matter? Not at all! Because the most important thing is that everyone a child loves is together, to share their big day.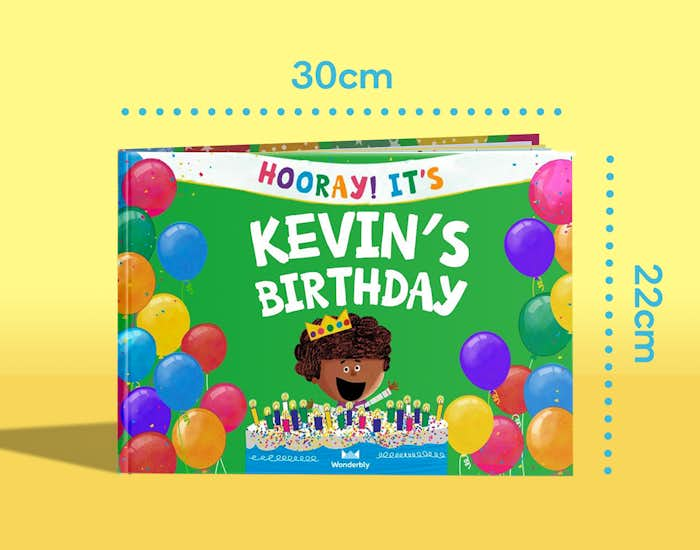 Size & quality
Each book is A4 sized (30 cm x 22 cm) and available in super-sturdy hardback and our softcover classic. It's printed on thick, sumptuous paper that's partly recycled (FSC-certified), to last for many brilliant birthdays to come!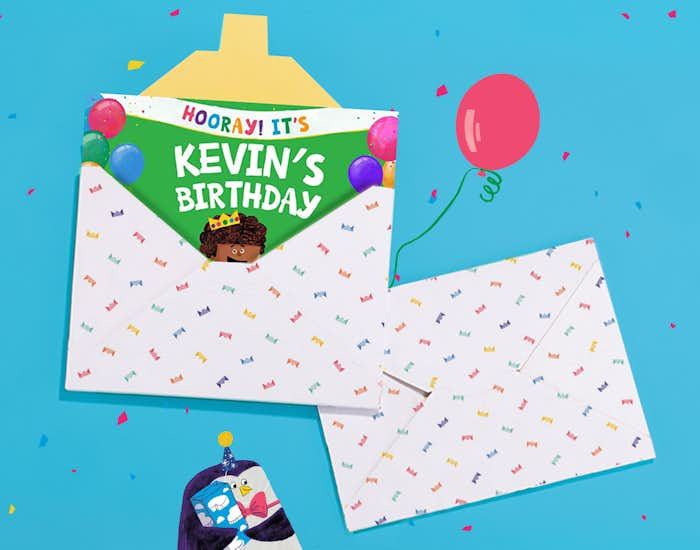 The ultimate personalised birthday gift
A truly unique birthday gift that'll inspire 'oohs' and 'aahs' on the day, and become a lasting memento for years to come. Gather all a child's favorite relatives, friends (and even heroes!) in one place, whether they can be there to celebrate their big day or not.
Reviews
Rated

5

out of 5
Imagining Nanny Mabel as a clumsy dragon had my little one giggling nonstop. This story is disastrously funny.
Things often can and do go wrong at my children's birthday parties. This is the perfectly hilarious story that reminds kids their friends and family love them no matter what!
Who would you like to make a book for today?